Views on the beach from behind the trees.
From behind the trees that grow on the beach, we can see how beautiful the waves are rolling.
#Dari balik pepohonan yang tumbuh di pinggir pantai,kita bisa menyaksikan betapa indahnya ombak laut yang bergulung.
---
![image](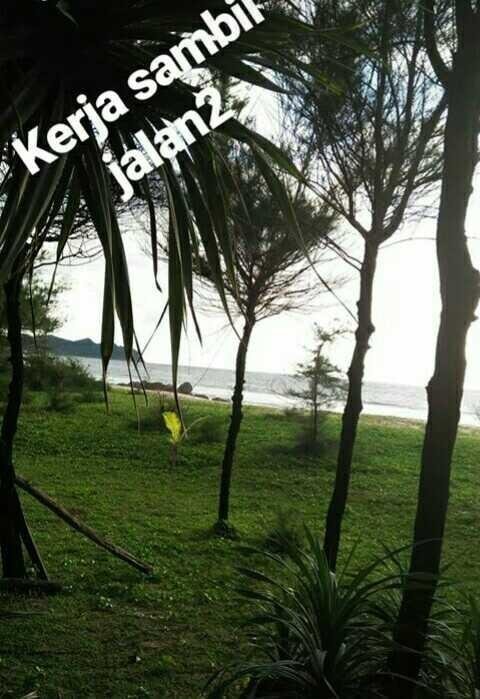 ) ![image](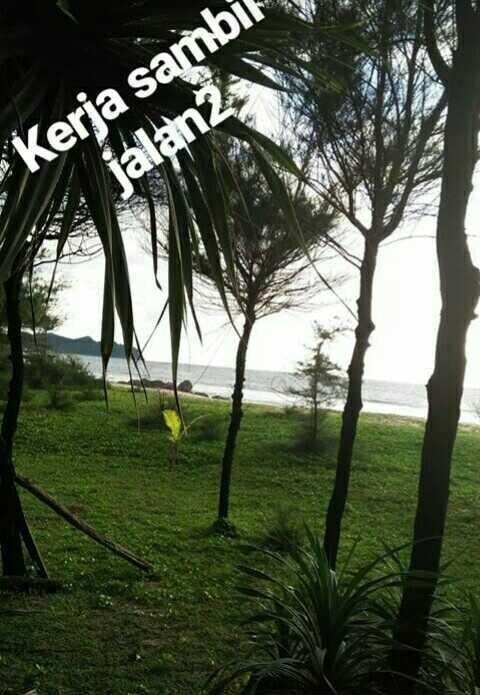 )
We go to the beach to spend free time after being busy working a full day.
#Kami pergi ke pantai untuk menghabiskan waktu luang setelah sibuk bekerja sehari penuh.