My 1 YEAR ANNIVERSARY with SPLINTERLANDS AKA Steem Monsters!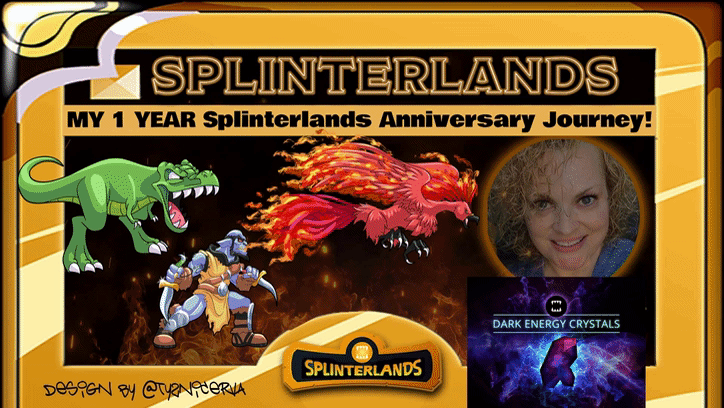 Hello to all of you fellow Monsters! Let me say to everyone who has been here a year or have just recently started Happy Anniversary to you! There are actually quite a few people that have been here for so long since the very start! I need your name in the comments below! I am lucky to be included in them. I posted on Steemit everyday since I started the end of May, 2017. I posted mainly photographs as well as recipes. I was highly interested in finding a perfect crypto game for me though to have fun with! I saw a coming soon Steem Monsters post like 5 months prior to their release in the end of May, 2018. I found Steem Monsters literally 2 days after it was live as they started buying packs. I remember being mad I lost 2 days, lol! Back then, all you could do was to buy the cards and like myself level them up to get ready for battle which was coming around September of 2018. The cards were the first cards which are Alphas. There were not any stats on them. Everyone had gold fever as well! Including myself! You wanted to open up a Gold card as the prices were crazy high for them. Gold Foil Legendary cards were around $700 to $1200 USD value! Often at times whales would come in and buy them all up to make their set complete! Lots of people would stream their pack openings live and we had so many giveaways as well! This is my favorite t-shirt gifted to me from the awesome Team member @reseller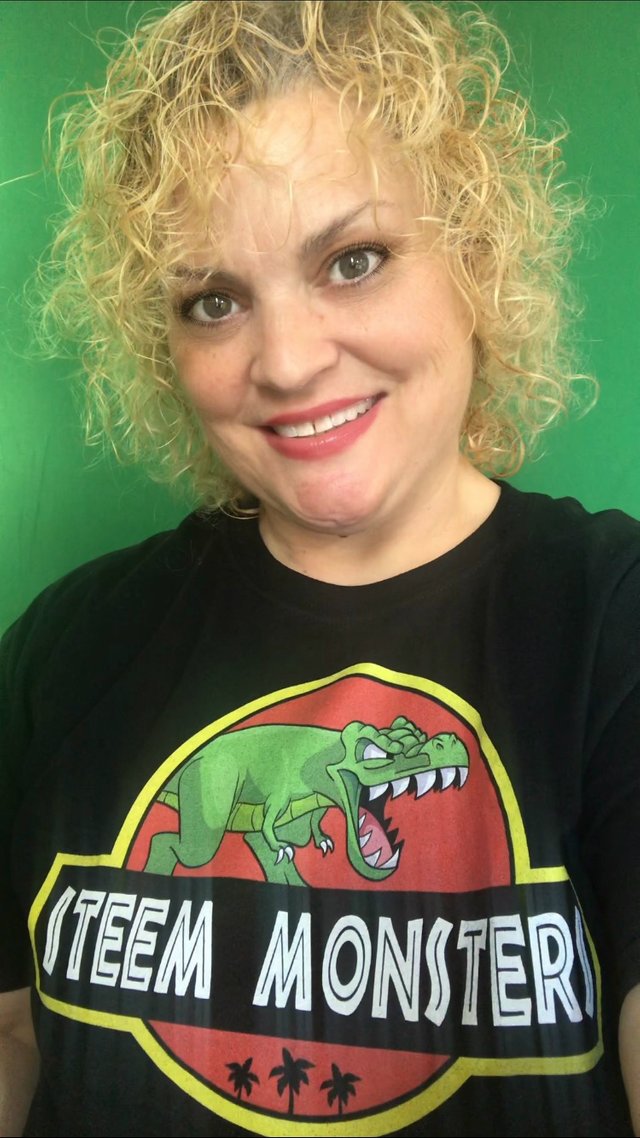 A wonderful community started to form into which is known now as the Splinterlands community! Founders Aggroed and Yabapmatt are outstanding Steem Witnesses and I believe their kindness rubbed off into the community. Everyone has said how much they do love Splinterlands and the community as it is truly one of a kind! So many people helping others, gifting cards, delegating cards for free,etc. I have witnessed so many acts of kindness here. It is amazing to be apart of it. Back then I had a little BTC, LTC and Ethereum. I had played crypto kitties which was awful and cryptofighters which was not much of an improvement. The Ethereum blockchain was just so slow for me and also the fees were outrageous! I felt right at home at Steem Monsters back then and eventually put all of my little crypto stash into them. With the release of DEC Dark Energy Crystals recently the game just got so much more fascinating! Wow! I can only imagine how much Splinterlands will grow more then. I love the game and I love the community here! I want to mention everyone I have ever come across in the community but know I won't be able to remember all names. Thanks so much for being here and I can't wait to see May, 2020! Splinterlands to the MOON!!!
Join me here for a brief little tour over my old videos from June, 2018 and up!
https://www.youtube.com/watch?v=tDDSUMAJK74&t=13s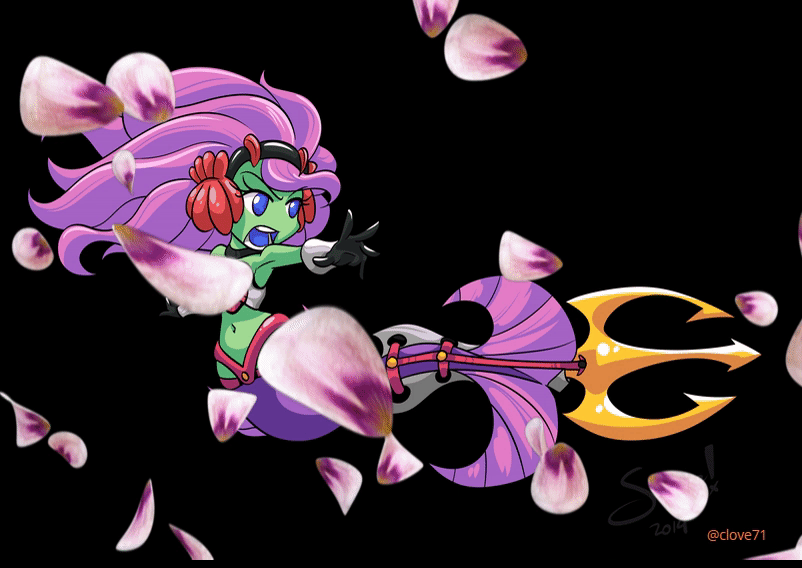 These are some of my favorite old memes!---
(( I need to go update them but instead...how about I give away 5 booster packs to the most funniest memes you can come up with! Just drop them in the comments below and 5 lucky winners will get a Splinterlands beta booster pack sent to you!))) -----------Update on 5-3-2019 I handed out 25 booster packs and am all out for now! Thanks so much for all the cool and so funny memes below in the comments!!!!!
These are just some of the people of the Splinterlands community I feel who are so special and I am so grateful are around! Thank you all so much for making this community an amazing one! If I did not mention you or spelled wrong please let me know I will add you or fix it! I am trying hard to get everyone but I think I need a bot for that hahaha!!! @yabapmatt @aggroed @ty2nicerva @rawutah @mfyilmaz @rentmoney @clayboyn @bji1203 @cranium @tailcock @davemccoy @carrieallen @chrisroberts @zipporah @isaria @travelgirl @wilhb81 @ascended-munkii @nateaguila @raynie @mrviquez @mattclarke @holozor @stoodkev @harrisonmir @jayplayco @birdinc @glory7 @coolbowser @begonethot @jftactual @cyguy @reseller @tufkat @haejin @acidyo @steemitqa @nicholaslive @ablacknerd @bittrio @dkid14 @bubke @dreamryder007 @o07 @enginewitty @exyle @followbtcnews @goldmatters @jarvie @jaki01 @interia @marcuswahl @gillianpearce @heyimsnuffles @sharkmonsters @steamdan @hashpanda @nealmcspadden @toocurious @reggaemuffin @rondras @pollux @pacolimited @randolphrope @ogreabroad @stever82 @vaansteam @zaku @olivershmid @tcpolymath @shane @flauwy @blervin @therealwolf @toddmcduck @doctorspence @dogcatcowpig @hendersonp @jacekw @beeyou @klye @merej99 @mistborn @mydays @pkocjan @rondon @sasha @stackin @steamdan @steelman @thomasg @tsnaks @trisquelwhare @cruscate @monsterstamer @zaxan @grapthar @louis88 @mhossain @Ayasha @simplymike @masterthematrix @zaku @julisavio @afrinsultana @jongolson @shoemanchu @minhaz007 @svirus @steemcryptosicko @ashikstd @singdong @blockchainstudio @cadawg @masoom @zzings @fermionico @cryptofiloz @tradingideas @maxdevaluse @liucixin @mahtabansari370 @blewitt @robinsonr810 @codebull @abh12345 @welshstacker @yosaundoni @comegetsome @thegoliath @vicaaciv @dosdudes @cryptozzy @bigjoy @senstless @marabara @wombykus @imperfect-one @themightyvolcano @fenrir78 @mellofello @steallion @toocurious @twinner @maybenexttime @coolbowser @jrvacation @azizbd @uwelang @dhimmel @gfriend96 @contestkings @kakkk @kryptokayden @cienpascal @gank @gamemusic @palikari123 @rea @cryptoeater @holger80 @ramires @pladozero @abc.love.steemit @cryptkeeper17 @udow @kevinli @wonsama @ezzy @someonesomeone @goose20 @ccoin @chasingunicorns @shanelockwood from Fb (I need your name lol) @sugar-cube @jeremycrow @broxi @vcdragon @bafi @ironshield @mago-juice @sacred-agent @holozOr @motherearthist @doctorcrypyto @azizbd @nextgen222 @smhodler @zaxan @cryptomancer @reggaemuffin @just2random @theaustrianguy @nealmcspadden @stefan @pizzachain @quantumnachos @cryptoeater @endgegner @tcpolymath @wind @imperfect-one @stiant @comegetsome @jimbobbill @shaidon and I know I have others too I will edit so let me know! :-)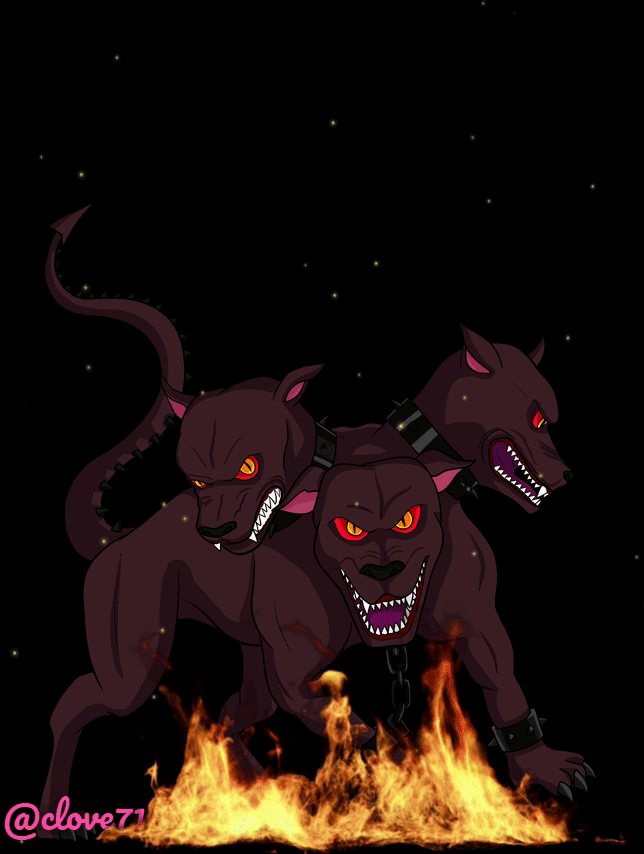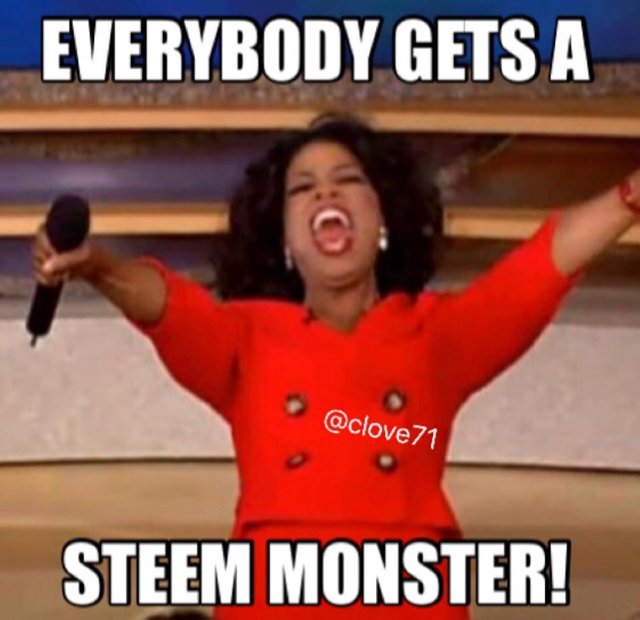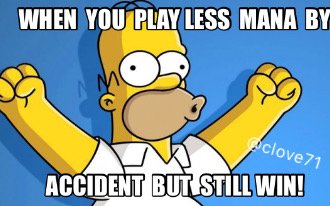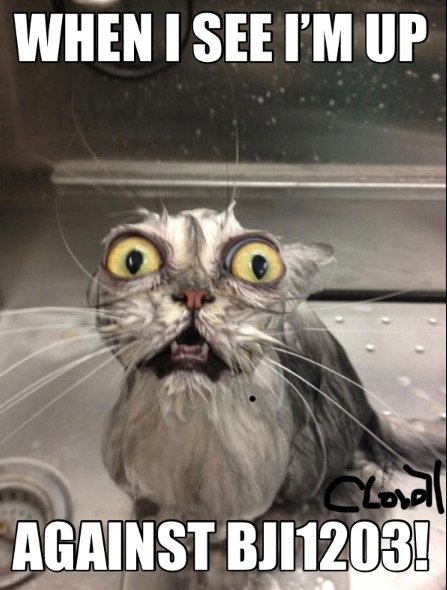 I do love The Big Lebowski and someone made this for me...I believe they won a pack too, LOL! I think it was xaxan..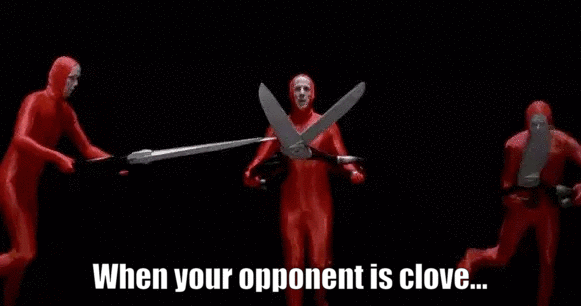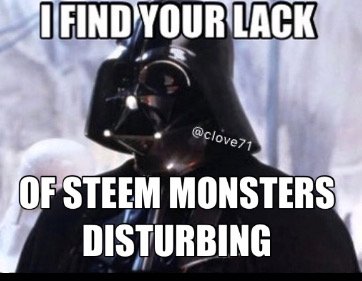 A leaderboard long, long ago....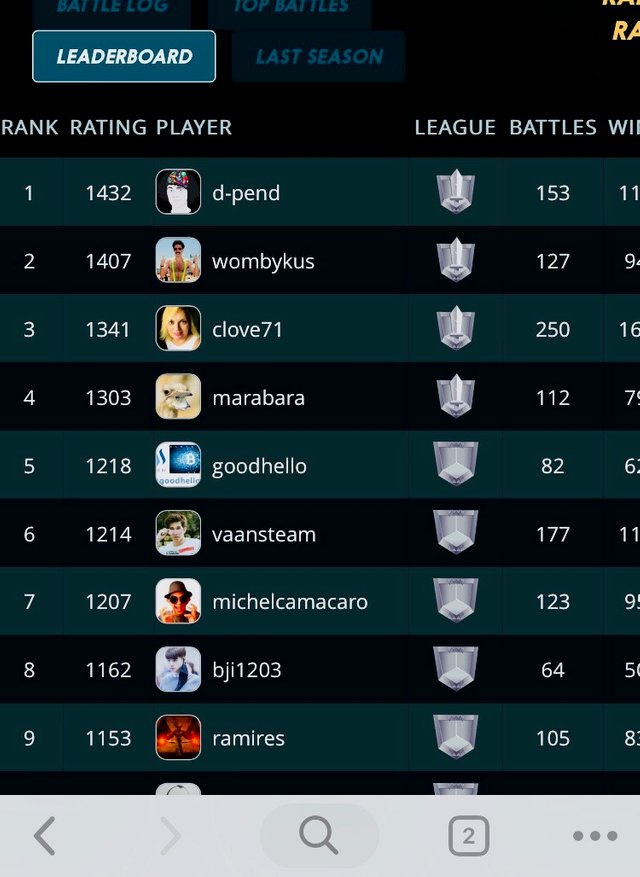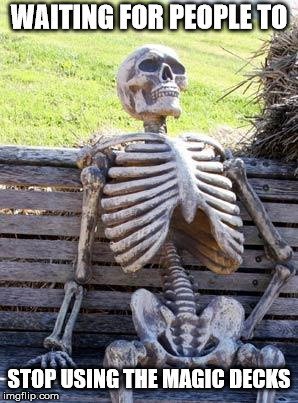 Don't forget to get in on this! A one year Anniversary bonus special! Limited time only!!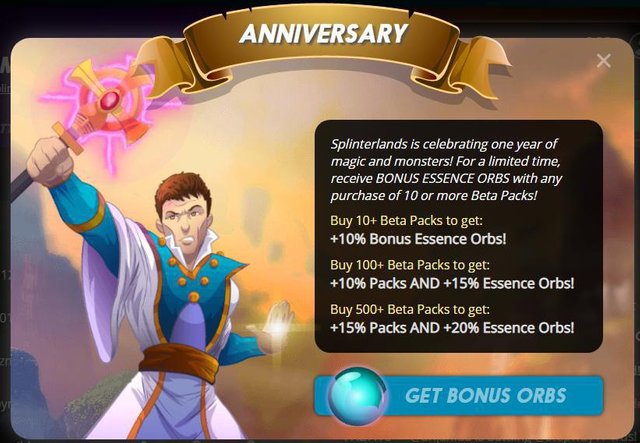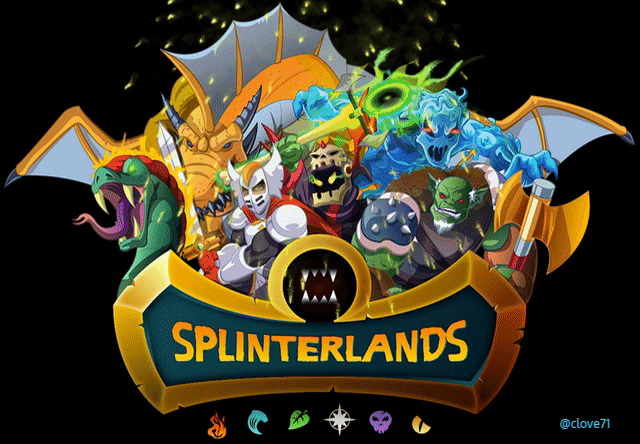 Get in the game now and start earning free crypto! http://steemmonstersgame.com

Official Splinterlands Telegram HERE
Steem Monsters Discord Group HERE
Splinterlands Official Facebook Group HERE
Splinterlands Facebook Page HERE
My IG - Steemmonstergirl HERE
My YouTube Channel HERE
My Twitter HERE


May the Monsters be with you.
Chris Love @clove71
Splinterlands Rep.