2nd giveaway winner has been chosen
As the title says, the 2nd giveaway has come to an end. The winner has been chosen, and their card has been sent off to them.
The contest began one week ago today, and can be seen here: https://steemit.com/splinterlands/@coffeedrinker112/level-2-splinterlands-card-giveaway
***The contest has now ended, and that post has been closed. ***
It was a level 2 Sea monster, courtesy of @tillysfamilyfarm. I was having trouble with sending the card from my account here @coffedrinker112. The request kept timing out. So I had my lovely other half send it off to the winner instead.
Congrats to.........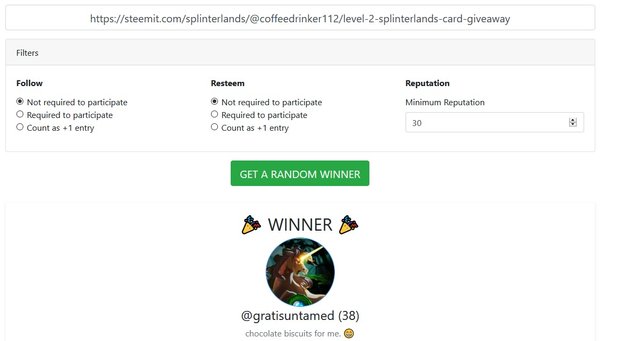 If you think I should quit the giveaways please let me know. Or if you think they should keep going, shout out.
Thanks to all for participating!
See you in the comments and/or in game!