Level 2 Splinterlands Card Giveaway!

Today is Wednesday February 26th...and around 5 PM. I. Am. Bored.
So what better to do that host a give-a-way. My 2nd giveaway so far. The first went... eh.. o...k. I was hoping for a larger audience, but I still don't know the ins and outs of reaching the masses. Yet.
Hmm. What to give away? Belly button lint collection from some random famous (not me) person!
-Eh, how about no. Just, no. ( I don't even know where to get that kinda thing honestly.)
A left handed nut-rounding wrench!
-Hmm, think all I have are right handed versions. hmmm.....
A frozen cup of rasberries!
-I'm afraid we are fresh out of those.
SNOW!!!
-Yes! I have a maaaaaaasive surplus of that stuff. I can even color it for you! ( color, NOT flavor. That would be up to you...)
No takers??
OK, fine.
How abut a Splinterlands card then? I built up a handful of different level 2 cards from the extras I have saved up. My grand and crazy plan is to give each one away. One at a time in a contest over the coming weeks or so. Now that spring is almost here, things are going to be getting pretty busy on the farm.
How to enter/A few stupid-simple rules:
1: NO up vote, follow, tagging required. (tho a follow might be helpful for future updates and such...)
2: Minimum account reputation of .... let's figure... 30
3: Card will be sent out one week from today.
4: Bots and Spammers get NO credit for entry. (aka, no bots)
5: Winner will be chosen randomly with https://picker.steemify.me/ from qualifying non-bot comments of course.
6: Comment with your favorite kind of cookie. (gingersnaps for me. Ask @tillysfamilyfarm how that worked out. Hint: she makes fantaaaaaaastic cookies)
Here's an image of the card for you all to gawk at: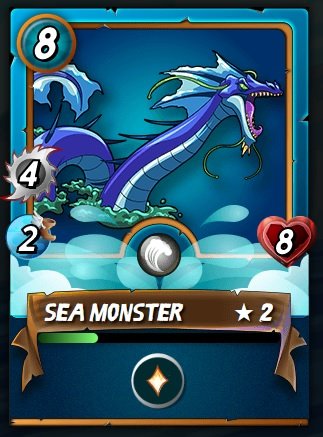 See ya next week (or in-game if we get matched up )