Great season rewards in Splinterlands.
I ended in the Gold 3 league this season and got awarded 22 cards this time.
And they're pretty good rewards this round!
3 rares, 2 epics and 1 legendary that I really wanted!
So now I can finally combine my Ruler of the sea cards to level 2, the damage boost and new speed ability will help getting those dailies done for sure. 🙂👍
I also managed to upgrade my Phantom soldier another level and he acquired thz silence ability. Which is pretty great.
Also one more Naga Windmaster and he'll get another level too.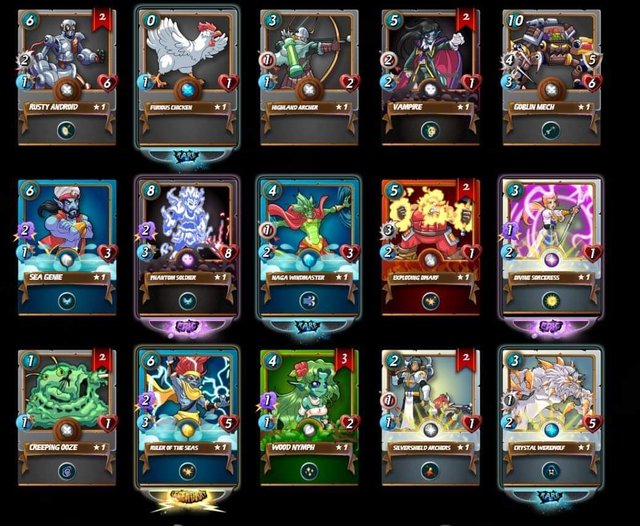 Posted using Partiko Android