Maintaining My League Position In A Tough Splinterlands Battle Day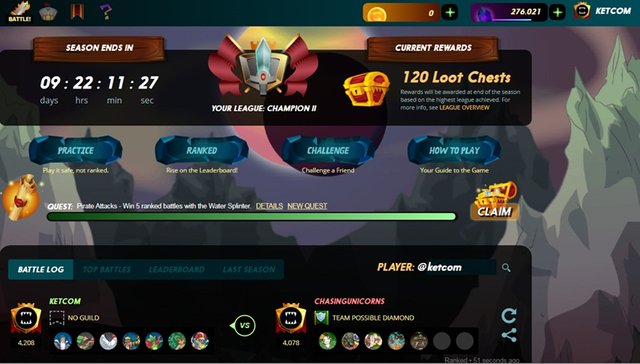 I got the Water Splinter for the second time, it wasn't as easy as it was yesterday, but at the end of the day I finally made it. I dropped down the league table twice but I was able to bounce back to my current league. It gets really tough when you get to this level of the game but staying on top of your game and staying focused will make you keep moving up the ladder. Of course you need the monsters to do them battles too.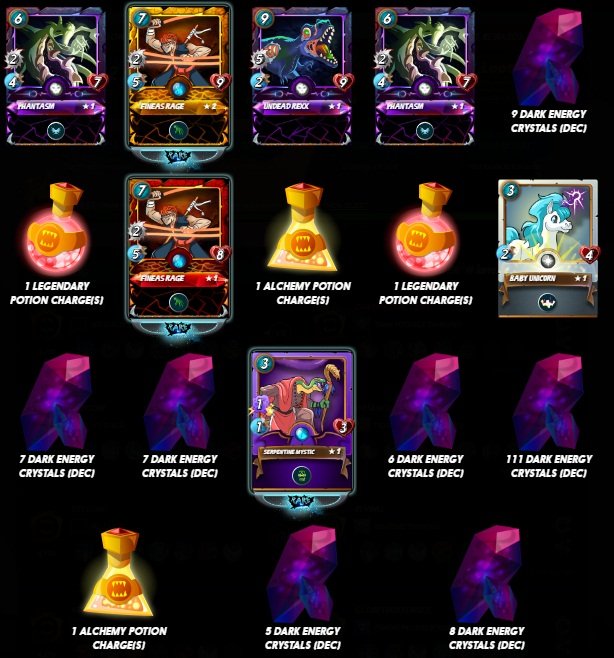 Rewards day 246
This rewards opening stuff can be funny sometimes, when your gut feeling tells you you're going to get something great, you end up getting the common stuff and when you don't your mind into what the rewards you're going to get are, boom! You get the big one. Lol.
For my rewards today I got a Gold card, two Rare cards, some Common cards, some Legendary and Alchemy potions and then some DECs, that is it. Wow! that was sure great collection for me today guys.
You can watch one of my battles by clicking the link below, thanks: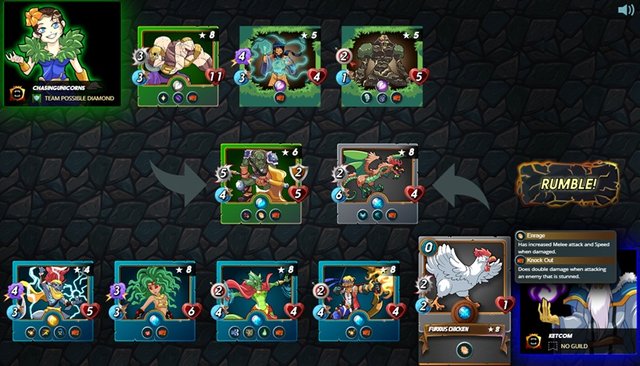 https://steemmonsters.com?p=battle&id=8b3d98d111dd8b49d9eb94970001b55d7b4ae3f4&ref=ketcom
Thanks for reading. Keep your comments coming and follow me if you have not already done that. Again, thanks a lot for your support to me always.
REFERRAL:
If you haven't joined the splinterlands games you can use my referral link https://steemmonsters.com?ref=ketcom to join and I'll give you all the support I can offer including one or more free cards. Thanks. There are referral rewards offered by splinterlands when a new member joins using your referral link, so can check that out as well.