UNTAMED Card Design + Wallpaper: Fire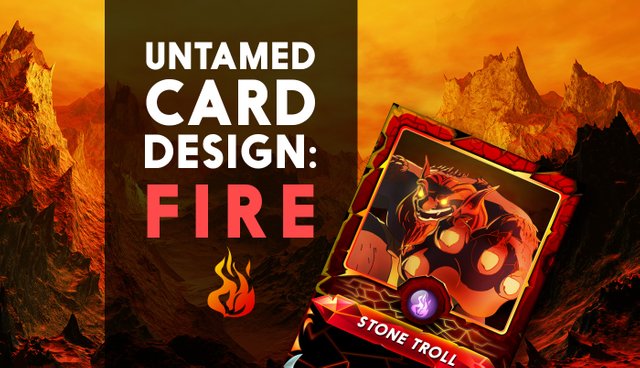 SteemFest slowed me down on the Untamed design updates...
...but now I'm back from Thailand! So let's play catch up!
Since Thailand was hot and humid, let's look at the FIRE splinter. If any splinter benefits from the whole Untamed look, it's Fire! The new frames are perfect for highlighting the burning glow of lava. In fact, the Fire frame was the first Untamed card that was designed, so you might say that it set the tone for all the frames that followed.
As you compare the Untamed cards to previous card sets, you begin to notice that we not only improved the frames, but we also focused on improving the manner in which the characters are portrayed. Yes, we added improved coloring and effects, but what I'm talking about is the perspective, shadows, and lighting. Our artists did a bang up job. Not only did they put up with my anal requests, but they went above and beyond in producing artwork we can all get excited about.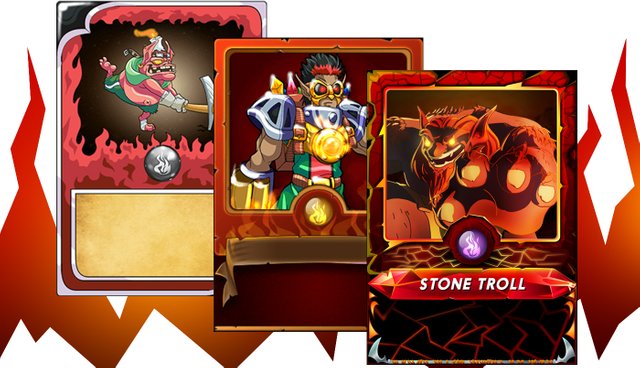 The example shown is the Stone Troll, an epic creature of size and strength. It's tough to pick which characters to showcase, since they all look so cool. But I thought the Stone Troll made for a good example, since his posture and expression reflect such fiery intensity. He's ready to make some human kabobs, so watch out!
Here's a desktop wallpaper for all you Fire Splinter fans: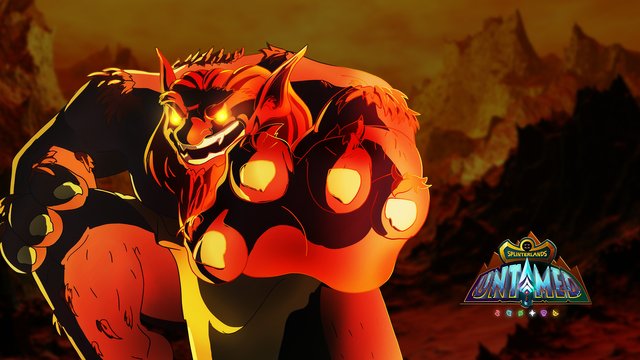 By the time Untamed is finally released and playable, I expect ALL of you to have Untamed wallpapers proudly displayed on your computer screens for all to see. If you prefer Death or Earth splinters, go scroll through my older posts to find those wallpapers.
The next time a friend walks by and says "What's that on your computer?", you look them straight in the eye and reply "The Future of Gaming".
Then give them your referral code.
Until next time!