Finding deals in Alpha vs Beta splinterlands cards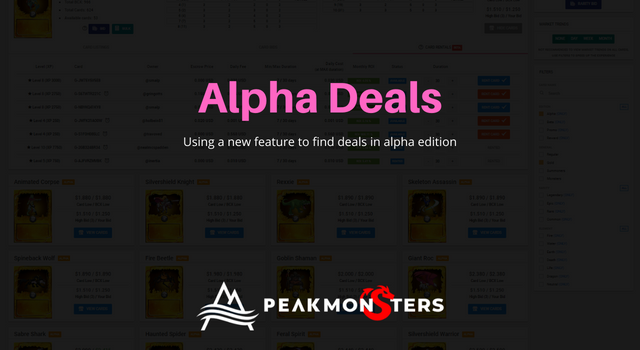 The new addition to the BULK BUTTON is coming This Week.
This is a teaser... the feature will: makes analysis like this super fast and easy
| | | ALPHA MAX | BETA MAX | % Difference |
| --- | --- | --- | --- | --- |
| 9 | Gold Dragon | 93.1 | 81.9 | 12.03% |
| 4 | Angel of Light | 55.97 | 47.69 | 14.79% |
| 5 | Lord of Darkness | 60.25 | 49 | 18.67% |
| 8 | Chromatic Dragon | 39.9 | 27.1 | 32.08% |
| 7 | Lightning Dragon | 52.76 | 35.72 | 32.30% |
| 3 | Spirit of the Forest | 149.45 | 98.84 | 33.86% |
| 6 | Selenia Sky | 202.48 | 127.5 | 37.03% |
| 2 | Frost Giant | 49.83 | 29.65 | 40.50% |
| 1 | Elemental Phoenix | 174.49 | 91 | 47.85% |
HOW TO...
STEP 1 - Go to a card in market ... hit bulk button

See the results ... of interest the cost to MAX that card with cards from market.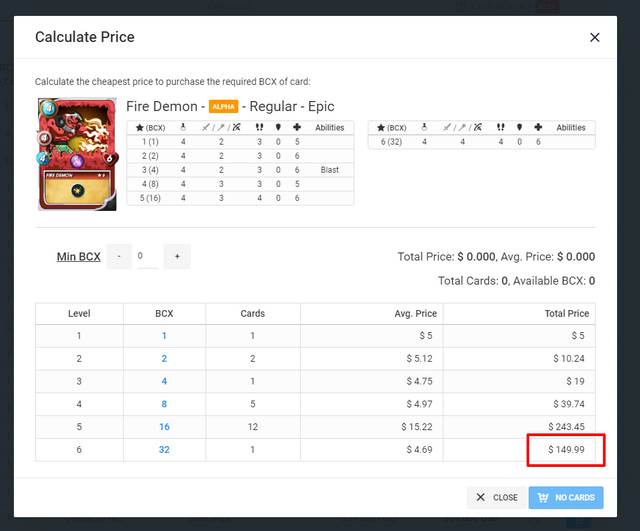 STEP 2 - Go to another card... and compare.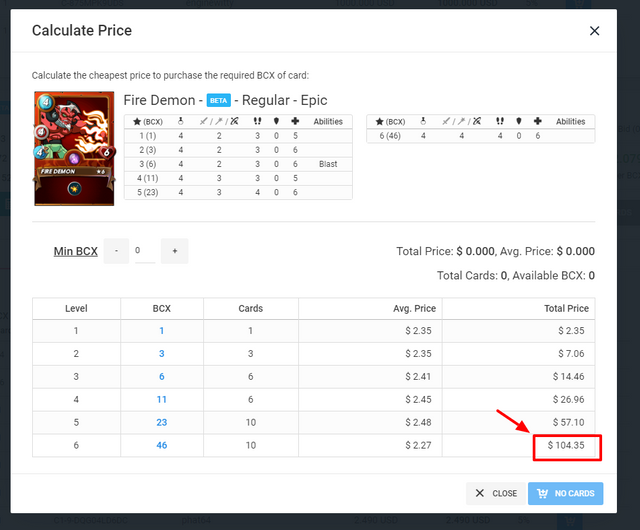 30% cheaper to max a BETA card...
But alphas have more rarity, give DEC perks, have a few separate tournaments and are maybe more collectible.
At what point is it worth getting an Alpha?
What percentage for you would make it worth it?
FINDING BIG DEALS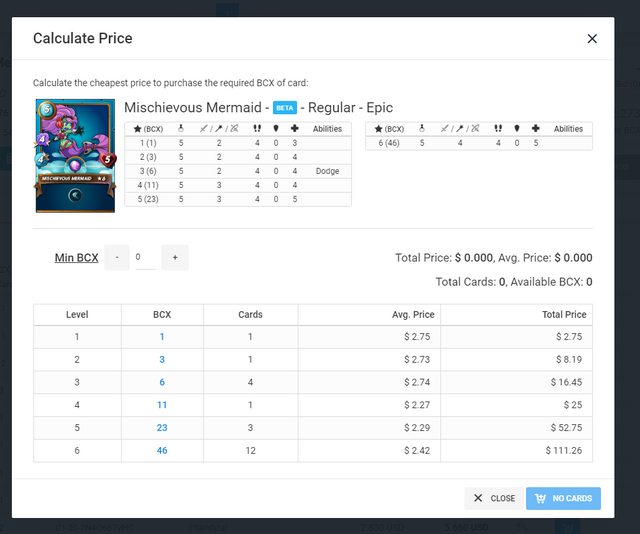 VS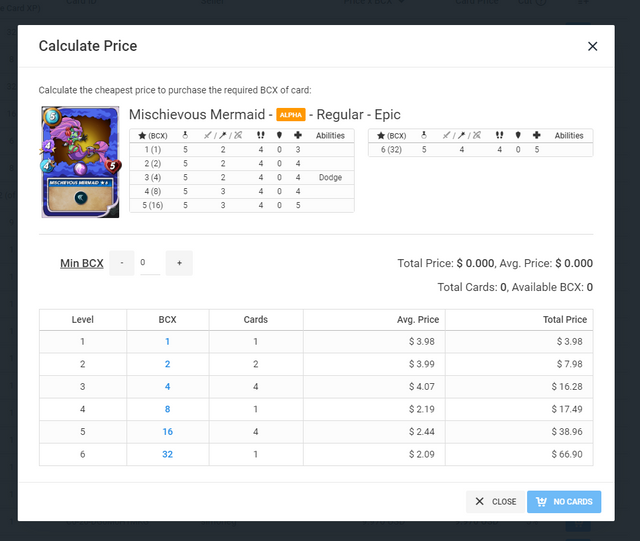 Please check the this button before you buy a bunch of one card... you might be surprised.
USE THIS SETTING
Sorting by ID# can put the alpha and beta cards next to eachother.