Daily quest rewards
Greetings!
An half of season have passed,
At his moment my position is in third diamond league, which i've reached today.
I've found few good rewads inside my loot boxes.
As you can see below there was one useful legendary cards and good quantity of dark energy crystals.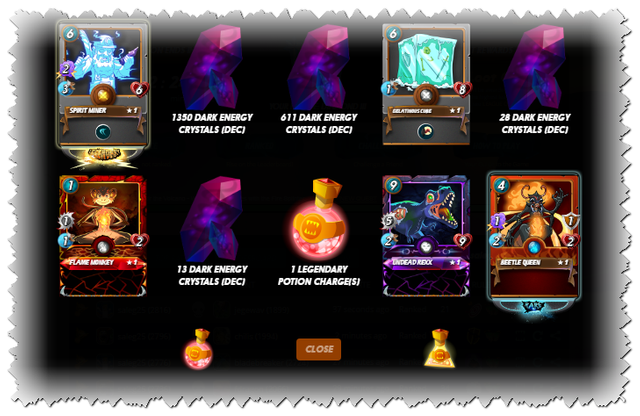 Wish good luck in your battles and huge rewards!
---