Daily Quest Cards - Gold I
Today's post is an update on the quest rewards cards for the day. I am now strong enough to regularly make the diamond league and currently sit in Gold 1.
Here are my cards from todays quest: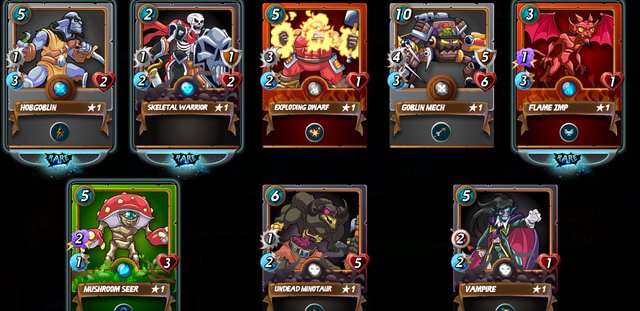 There is a mixed bag, but enough to add to the growing collection of rewards cards. Slowly the BETA version packs are being snapped up and new cards will hopefully arrive into the game after that. More cards will complicate things a bit, but also reinvigorate as the new promo cards have done.
If you want to join the SteemMonsters/Splinterlands phenomena, feel free to use my affilate link: https://steemmonsters.com?ref=scooter77
Thanks for reading!