The bet of the day 3/4!$!
The bet of the day!!
I would like to apologize that the article did not appear yesterday. I had an important exam at the university.
Next week I also have a few exams so today it will be very short. Yesterday did not surprise us with anything.
To zaczynajmy / Let's get started
5 bookmaker bets:
Team Vitality – Unicorns of love
17:00.
In the hit of yesterday, Vitality won against S04. Now they have got four win to one lose. UOL has the opposite effect.
Bet – Team Vitality win (bookmaker's odds 1.30)
Schalke 04 – Gigants Gaming
Schalke yesterday lost a match. Today they will be try to win.
But the Giants have a very good form. 4 win to 1 lose. Surprise. But in my opinion
the winner can be only one!
Bet – Schalke 04 win (bookmaker's odds 1.70)
Fnatic – ROCCAT
Fnatic, they have been disappointing since the beginning of the season. Roccat vice versa. Roccat surprises us positively. This match is not worth betting on.
I believe that he will win the experience
Bet - Fnatic win (bookmaker's odds 1.55)
G2 Esports – H2K Gaming
In my opinion, G2 comes back to the game. I do not see any chances of winning by H2K.
G2 2 win 3 lose
H2K 1 win 4 lose
Bet – G2 Esports win (bookmaker's odds 1.30)
Misfits – Splyce
Gift from the bookmaker. Misfits is phenomenal. The only chance to win the match by Splyce is a flawless midlaner and jungler game. What I will not believe!
Bet – Misfits win (bookmaker's odds 1.50)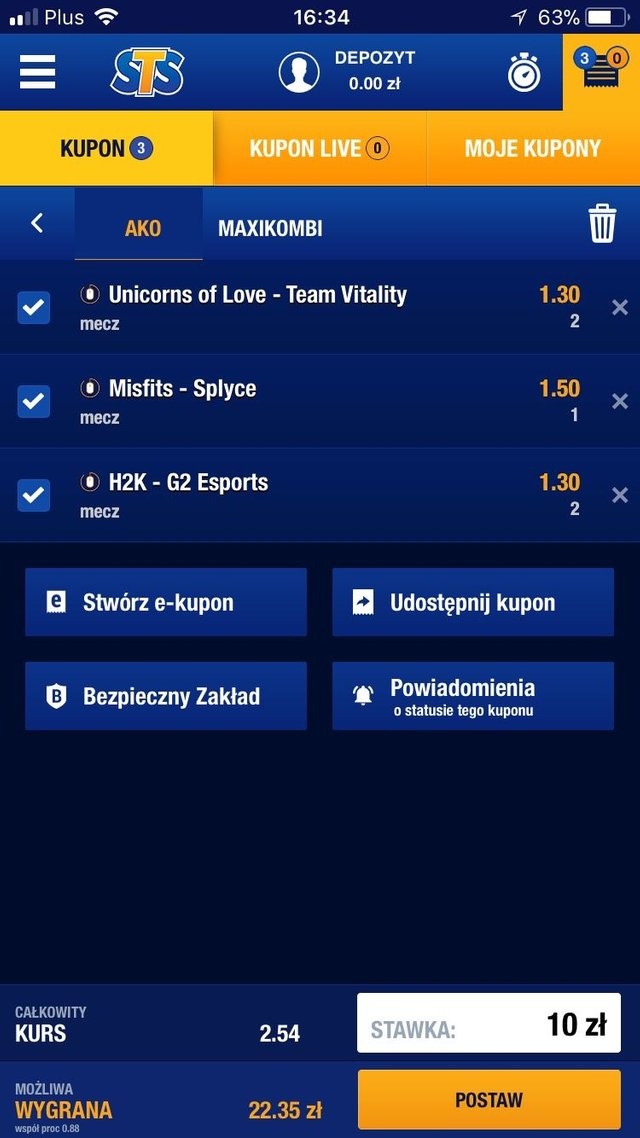 Good Luck!