Barcelona introduces its new player to the media in a formal way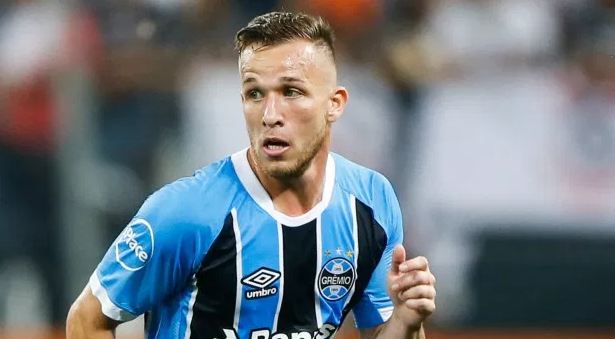 source
Barcelona president Josep Maria Bartomio on Thursday introduced Brazilian newcomer Arthur Milo from Gremio to the media.
"Arthur knows very well how to play Barcelona, ​​and his story will be successful. He is a young player with great talent. Arthur is very excited and is trying to follow Chaffi and Andres Iniesta, and I wish him success with the Bulgarians. "
said Bartomio.
The player said that he was happy to be in Barcelona and that the coach is the one who will determine the center where he will play and can play in all the center of the "
"Since I was young, I have been following the way Barça played, hoping to carry that shirt one day, I love the way Barcelona play. I learned football from seeing the Barçaloni team. I have achieved my dream." he continued.
Arthurho is the first player to join Barcelona this summer in the run-up to the announcement in the coming hours of the second deal, with Frenchman Clement Linclitt.