Juventus recover half of what he paid in his deal to buy Cristiano Ronaldo in one day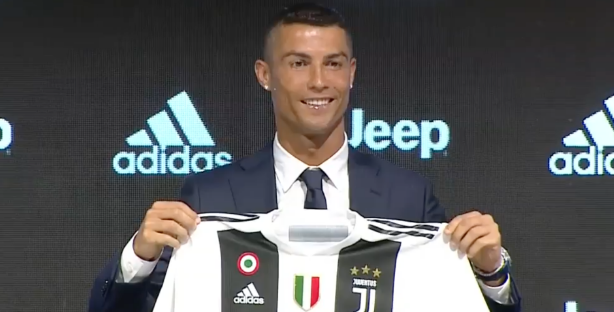 source
Juventus sold half of what they paid to Cristiano Ronaldo in just one day, worth 60 million dollars of Portuguese star shirts.
However, the club will only benefit from 10 to 15 percent of the sales, with other firms benefiting from the rest, such as the manufacturer.
Juventus will receive only $ 6 million of the sales, and Juventus will benefit from the latest revenue associated with Ronaldo's move.
Italian club Juventus rose almost 40 percent after news that Cristianoronaldo would sign for the club.
This is in addition to the increase in the number of followers of the official pages of the team on social sites within one day.
It is worth mentioning that Ronaldo moved to Juventus in a "historic" deal worth $ 132 million.