Parma is out of the relegation zone, but will start the season with -5 points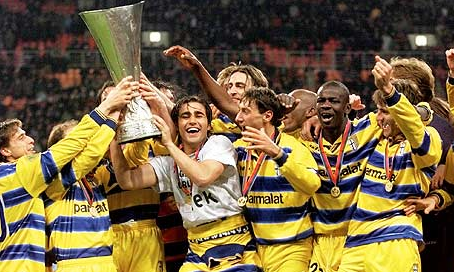 source
After accusing him of manipulating the results last season, the Italian federation's general prosecutor announced sanctions against Parma
According to the website "Football Italy" that the Prosecutor decided to deduct 5 points from Parma from next season's games, in addition to his decision to stop Emanueli Callayo for two years.
In his last game last season, Parma beat Espana 2-0, helping them qualify for the Italian league.
Parma were accused of manipulating the results because their players sent messages to some Spiezia players before their match.
The Italian club was threatened by the incident to fall to the second division.