Sorry About Your Damn Luck, James Storm Born – June 1st, 1977 – Today in Wrestling History
James Allen Cox, better known as James Storm, was born on June 1st, 1977 in Franklin, Tennessee. His wrestling career is a storied one spanning many companies and over two decades. Storm almost was not a wrestler though as he was a multi-sport athlete in his teenage years. He had a scholarship to college for another sport that was not wrestling.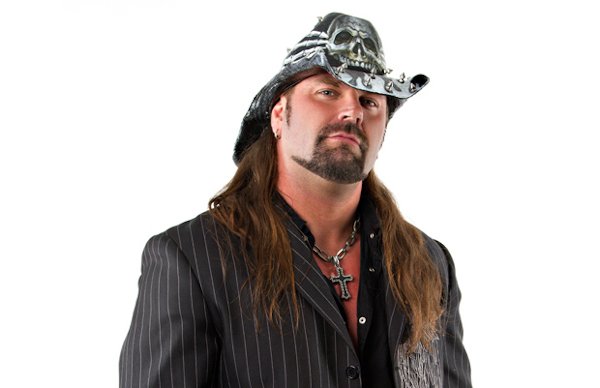 Development of the Cowboy, James Storm
Cox would earn a scholarship to Austin Peay State University. A shoulder injury, while training to be a pro wrestler, would force him to relinquish this scholarship. Wolfie D started training Cox in 1995. The shoulder injury would cost Cox his scholarship and place with Slash's training school. Once his shoulder was healed Cox would resume training with Shane Morton.
Cox was determined to become a professional wrestler.
In 2000 Cox would sign on with World Championship Wrestling (WCW). He was used mainly as enhancement talent as he was signed to a developmental deal with the company. His time with WCW would be short as the WWE made their purchase the following year. While with WCW Cox would adopt the name "James Storm" and appear on WCW Worldwide and WCW Saturday Night.

James Storm joins Total Nonstop Action Wrestling
James Storm was teamed up Chris Harris to form America's Most Wanted (AMW). As AMW they would hold the NWA World Tag Team Championships seven times. Later Storm would hold the TNA World Tag Team Championships 5 times as half of Beer Money with Bobby Roode (currently Robert Roode in WWE). He would also hold the TNA World Tag Team Championships two more times. Once each with Abyss and Gunner.
Also, James Storm would hold the TNA World Heavyweight Championship (once) and the TNA King of the Mountain title (once).

International action
Storm would have stints in New Japan Pro-Wrestling between 2009 and 2011. As Beer Money, with Bobby Roode, Storm would debut at Wrestle Kingdom V at the Tokyo Dome in January 2011. They competed for, but did not win, the IWGP Tag Team Championship.
In March of 2017 Storm would debut with Pro Wrestling Noah. In 2015 Storm would take part in NXT but turn down a contract to return to TNA instead.
Storm has had much success with TNA wrestling and seems to be loyal to the brand. This is not uncommon as others have had similar careers, such as Sting.
James Storm currently works with the National Wrestling Alliance (NWA). Fans can catch NWA Powerrr on YouTube on Tuesday nights, on demand replays are available on their channel.
Find out if you share a birthday with an athlete. You may just be surprised. Missing that perfect piece of James Storm merch? Find a deal here.
We here at Gravis Ludus Wrestling hold up our beverage of choice in your honor on your birthday, Cowboy.
This article was originally published on the Gravis Ludus Wrestling website.