Golf in Colorado is just more beautiful than anywhere else! Bear Dance Golf Course!
I have now been living in Denver CO for over 7 years. Got into golf about 4 years ago, and can't get enough of it. I don't get out as much as I would like to these days, have a 1 y/o daughter keeping me occupied. But when I do get out, I just can't get over how lucky I am to live in this beautiful state. Golf is a great avenue to enjoying a gorgeous day out in Nature, with good company.
Here are some pictures, mostly from last season of beautiful golf courses around Denver area.
One of my favorite, and most beautiful courses, Bear Dance!
This is their signature hole, its a drivable par 4, about 300yrd downhill, the bunkers are the shape of a Bear paw.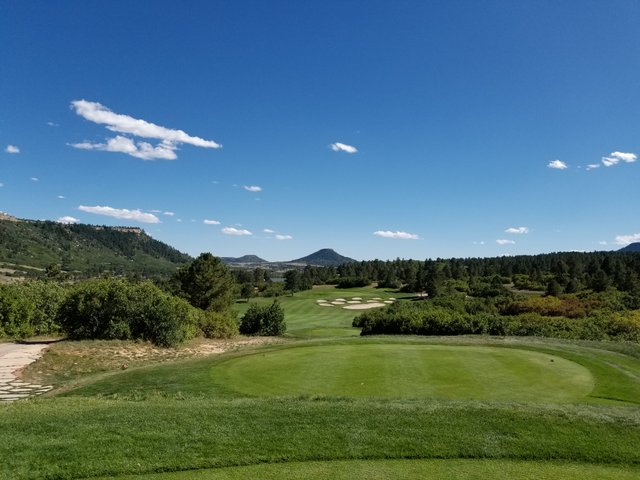 This is a fun, 200+ yrd par 3 from the tips, downhill again. The green slopes back to front, so long is best on this, can get some action off the slope with a front pin.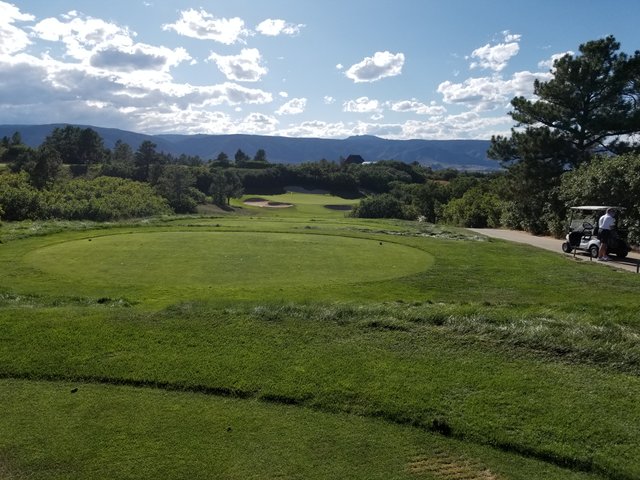 Ran into this little guy, who was actually not scared at all, and calmly watched us hit our approach shots to the green.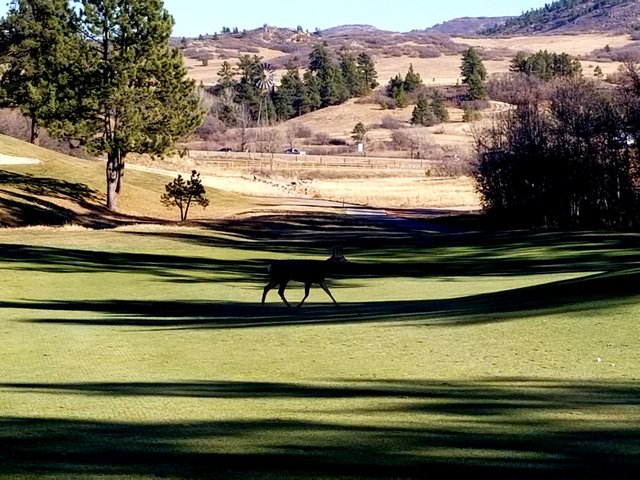 Another beautiful dog leg left, a draw off the fairway bunkers can get you placed nicely for a second to the green.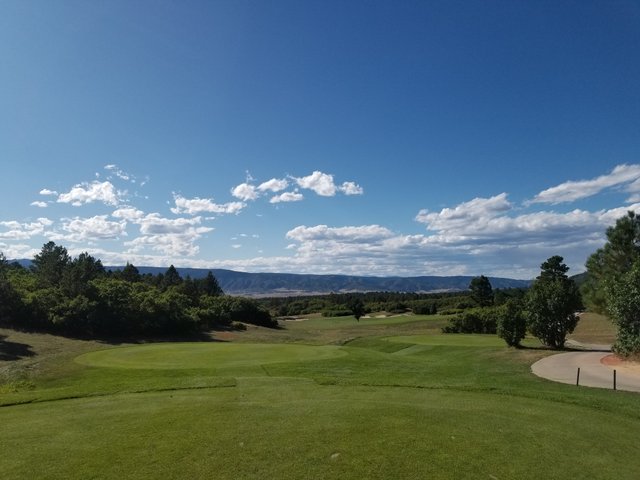 Probably my favorite hole on the course, places you on top of the bluffs, with a full panoramic view of the valley, normally you will arrive here in the afternoon, and have a lot of opportunities to see some beautiful rainbows, depending what time you tee off of course.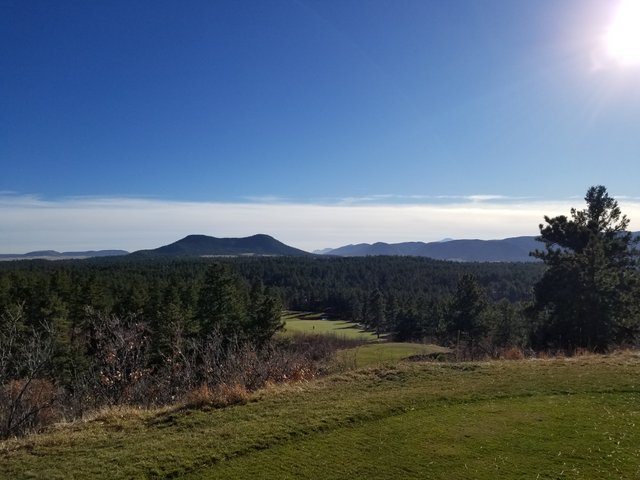 Finishing up on 18, we caught a gorgeous double rainbow, the camera didn't pick up the double part, but you can sort of see it there.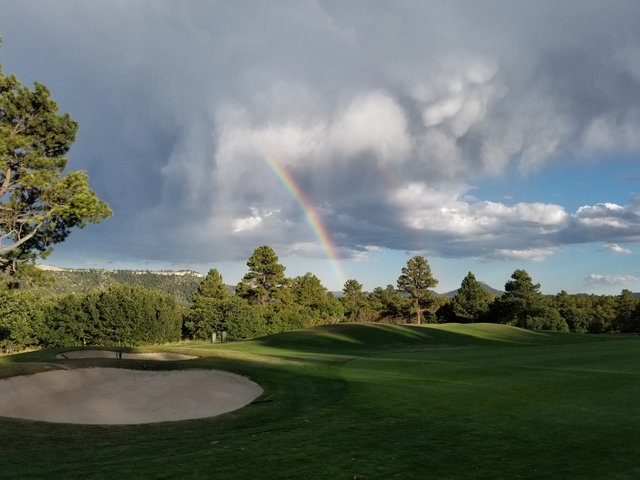 That's all for now, I intend to take more time capturing the beauty of the golf courses out here, and will be posting periodically over the course of the season.
I'm an avid EOS/crypto fan, most of my other content is focused on that. Feel free to hit follow, up-vote, re-steem, all that good stuff.
Cheers!