The reality of whether it is necessary to do cardio in definition
Although cardiovascular exercise can help us burn fat, if we control our diet well and are in caloric deficit, it is not essential.
How many women (and also men) spend almost an hour between the treadmill, the elliptical and the bicycle in the gym as if that were enough to burn fat? Especially now that summer is approaching.
When we enter the period of definition, and make no mistake, most of us want a body that we can wear on the beach with the most marked muscles possible, we all fill the cardio machines in the gym as long as we do not have to go through the real impasse, which has the crazy head to more than one: the caloric deficit. Count the macronutrients. Know how to feed ourselves in the kitchen.
It is simple, and we have repeated it many times: in addition to eating healthy, no matter how much cardiovascular exercise we do, if we do not create that caloric deficit, we will not enter a state of fat burning. You can already be 3 hours on the treadmill, you will not solve anything if you then take more than your metabolism is able to take.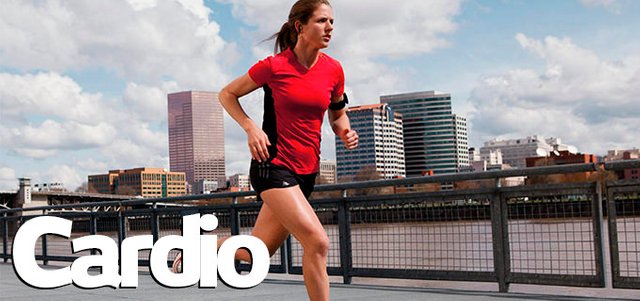 Picture Source
On the contrary, there are people with two toes, who do not have time in their day to day (unfortunately, since cardiovascular exercise is spectacular at health levels) which is simply dedicated to moving weights or doing a type of exercise. resistance, but it does meet in the kitchen. In addition, there are studies that reveal that, in the long term, strength training is better in the long term than cardio.
Of course, that cardiovascular exercise is not strictly necessary in a period of definition does not imply that it is a very effective tool. We have all types, we can do both LISS and HIIT, since the results, as we discussed in an article, are quite similar.
The final conclusion is that everything is about a compensation system. If you are completely strict when it comes to adjusting your caloric deficit, you do not need to do cardio. If you need extra help because you see that eating a little more is not a problem and still you are strict but you want a useful tool, then do it.