Chicago Bulls Final Game of the Season (119-87 loss versus the Detroit Pistons)
I was able to go to the final game of the Chicago Bull's season last night. I arrived a bit late and things had already gone pear shaped.
Start of the second quarter... 35-23: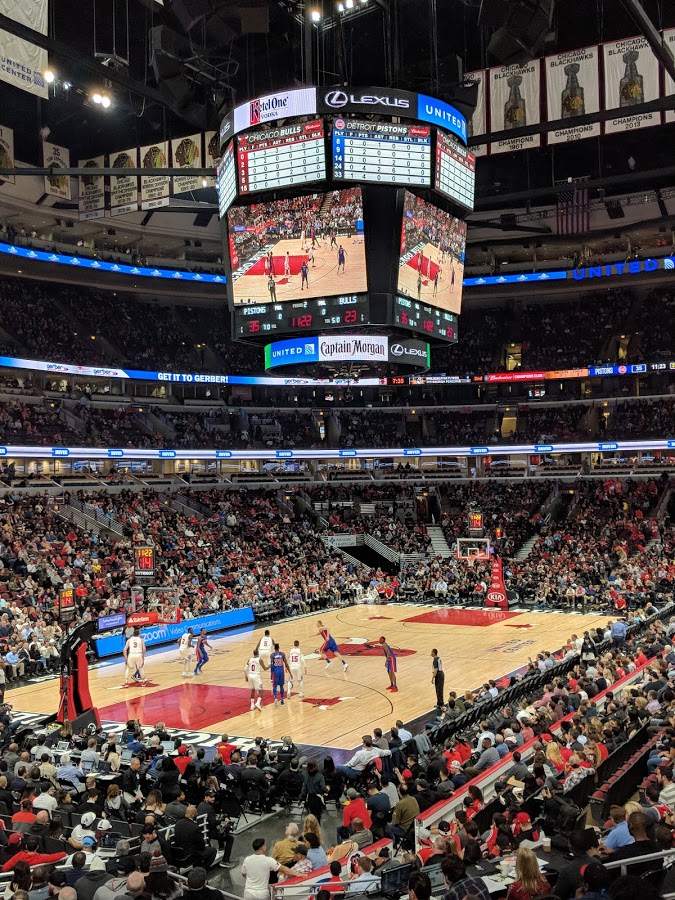 This season has been a difficult one as a Bulls fan but I was really excited to catch the final game of the year....
However, things only worstened...
Here is a photo pretty much just before the crowd started heading out in the 4th (112-84):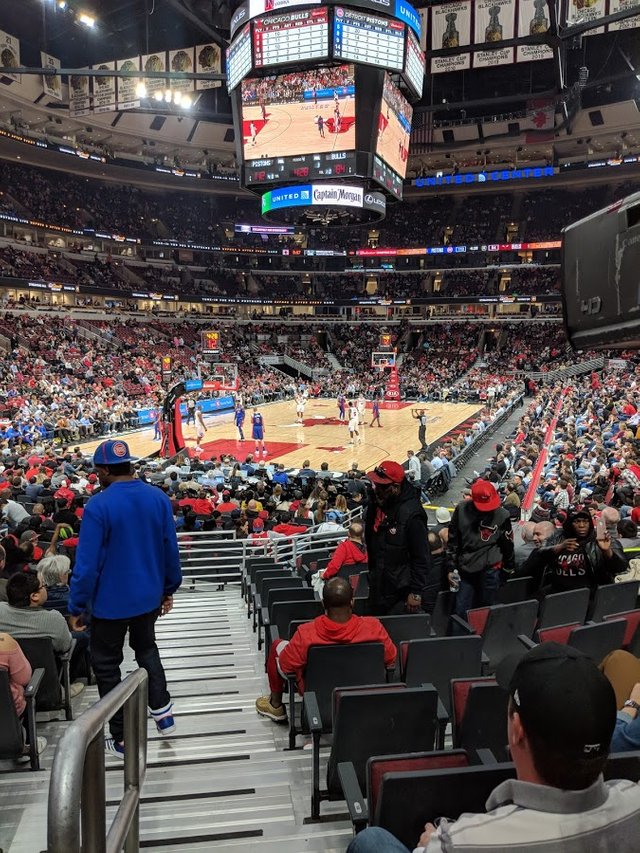 The game ended with a score of 119-87 and left the Bulls with a 27-55 record for the year. I know it was a rebuilding year for the Bulls but I felt like there were glimmers of hope in the first half of the year. Everything fell off the tracks in the second half. I really hope management has some moves prepared for the offseason. There are lots of talented young players on the team but I'd rather not launch into a sixers-esque rebuilding journey.
On a completely unrelated note, on the way to the game I saw a lightpole that had been knocked over and was still fully functioning! Lol.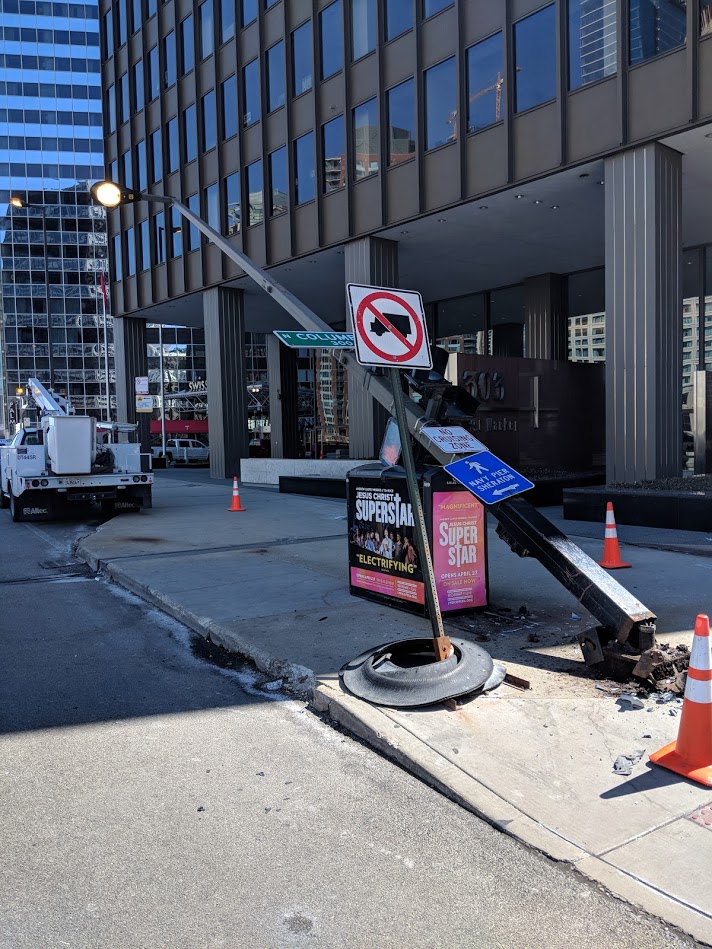 Anyway, here is to next season! Go Bulls!!!
Also, shoutout to @chicagobulls !
***Photos taken with a Pixel II