1 SBD Double Up MLB NYM vs ATL
Tonights MLB Double Up is between the New York Mets and Atlanta Braves with the Mets giving up -1.5 points.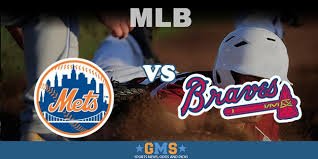 To Play:
Send 1 SBD to @Jdean with "Double Up" in the memo
Reply below with your pick
Winners with the correct pick will receive 2 SBD within 24hrs.
Ex pick:
ATL +1.5
SBD and Picks must be received before first pitch.