4-24 Daily Sports {SBD} Double UP NBA - MLB
Daily Sports Picks 0.01 SBD - 1 SBD Double Up Guaranteed 24hr payment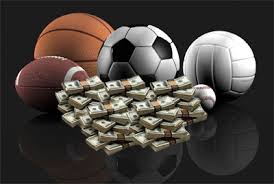 Rules are really simple:
Minimum Entry is 0.01 SBD
Maximum Entry is 1 SBD
You decide how much to risk. Every Win Pays 2x! 0.01 pays out 0.02. 1 SBD pays out 2 SBD. and so on....
Watch for Daily Postings. Many Sports and variety of game choices.
1 Entry is for a SINGLE game pick. No Parlays, no crazy odds. Play the spread for Simple 2x payout.
NBA
Tue 7pm
MIL +4
BOS -4
Tue 8:05 pm
MIA +10.5
PHI -10.5
Tue 10:30 pm
SAS +11.5
GSW -11.5
MLB
Tue 5:10 pm
SEA -1.5
CWS +1.5
Tue 6:40 pm
ATL -1.5
CIN +1.5
Tue 7:05 pm
TB +1.5
BAL -1.5
Tue 8:05 pm
OAK -1.5
TEX +1.5
Tue 10:10
MIA +1.5
LAD -1.5
Tue 10:15
WAS -1.5
SF +1.5
To Enter Simply send your entry fee to @jdean and place your pick in the reply section of the posting.
All Entry Fees MUST be received before START of the Game
All Winning Picks will be paid 2x's the cost of Entry within 24hrs. A quick, easy, fun way to Double Up some SBD
Feel Free to Ask any Questions or Leave any Comments. Entertainment Purposes Only.
Both Winning SBD and Losing SBD are equal possibilities. By playing you agree you are 18 yrs of age or older.