Dibala-Icardi in Argentina's World Cup squad.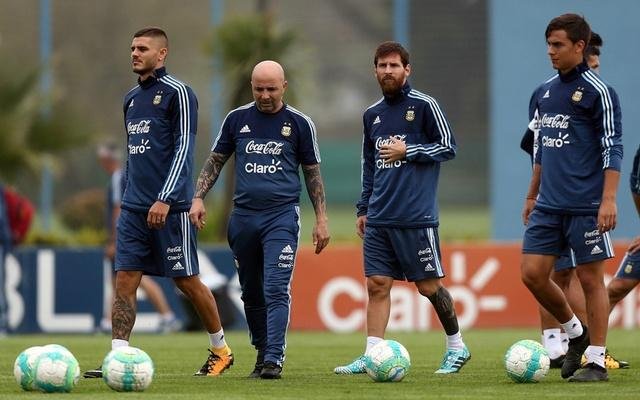 Argentina has announced a 35-member preliminary squad for the World Cup in Paolo DiBala and Maoro Icardi.
Coach Jorge Sampauli, who will be announced on Monday, will be reduced to 23 by next week.
Lionel Messi and Paolo Diabla are almost always compared to the two players due to playing in the same position. It is also difficult to play both together in national team. For the same reason, coach Sampawoli left Uvantos on day one in the final international match of Argentina in March. At the time, I was not in the team forwards Icardi of Inter Milan.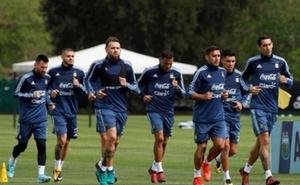 Atletico Madrid striker Anhal Kourea and Independicito defender Fabriceo Bustos were not included in the preliminary squad for the World Cup in March in two friendly matches. The coach, on the other hand, has kept striker Seriehio Aguero and midfielder Lucas Beagleya in the squad despite the injury.
The Argentine World Cup will begin on June 16 with the match against Iceland. Nigeria and Croatia, the other two opponents of World Cup champions in the 'D' group.
Argentina team:
Goalkeeper: Sirhio Romero (Manchester United), Wilfredo Cabeiro (Chelsea), Nahual Guzman (UNAN), Franco Armani (River Plate)
Defender: Gabriel Mercado (Sevilla), Christian Anseldi (Torino), Eduardo Salvio (Benfica), Javier Mascherano (Hebei China Fortune), Nicholas Ottandie (Manchester City), Hermann Paceseia (Fiorentina), Federica Fasio (Roma), Marcos Roho Manchester United), Nicholas Togliaphiko (Ayaks), Marcos Acuna (Sporting CP), Ramiro Funes Mori (Everton)
Midfielders: Manuel Lansini (West Ham), Leandro Cedes (Janet), Ricardo Senturion (racing), Maximiliano Messa (Indipendiente), Lucas Beagleia (AC Milan), Guido Pissarro (Sevía), Ando Perez (River Plate), Ever Banega Sevilla), Giovanni Low Sales (psg), Rodrigo Battaglia (Sporting CP), Anheel de Maria (PSG), Christian Pavon (Boca Juniors), Pablo Perez (Boca Juniá )
Forward: Paolo DiBala (Juventas), Diego Perotto (Roma), Lionel Messi (Barcelona), Sereno Aguero (Manchester City), Gonzalo Higuain (Juventas), Laureto Martins (racing) Mauro Icardi (Inter Milan)
Upvote Please.....