Zidane does not want to keep the comfort of going ahead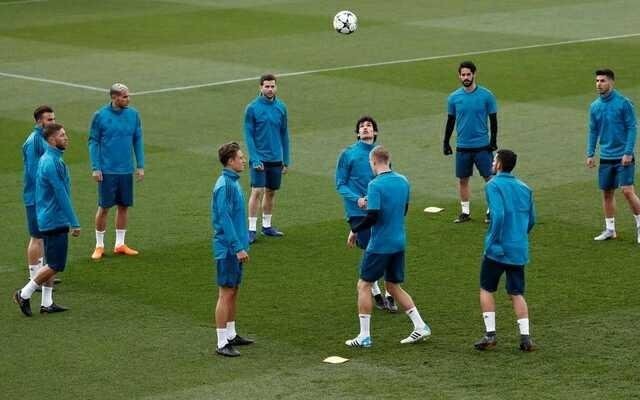 After losing the first leg, after the Champions League final, Bayern Munich would like to make an impression on their return to the final, believe Zinedine Zidane, So the German club did not think of the advantage of going ahead in the field, but instead of returning to the semifinals, the disciples call the Real Madrid coach to be desperate.
Santiago Bernabeu will face Bayern on Tuesday, in the face of a 2-1 victory over Real Madrid in the first leg of the match.
In the end, Spain's most successful club will be able to keep the rhythm for the third consecutive European championship title.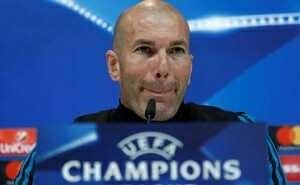 In the quarter-finals last season, Real was under similar circumstances against Bayern. Zidane's team won 2-1 in the first leg of Germany in service. But the pressure falls on their own ground. Bayern went ahead in the 90th minute to go 2-1 goals in extra time and Bayern Ultimately, the German club turned into a ten-man squad that could not win. Real-time wins 4-2 goals in the semi-final.

The six-time Bundesliga wins the team against the struggling leg of the fight against Zidane will be very careful.
"We know they will play well here," said the French coach on the day before the match.
"They are a big club, a great team. What we might think. And that's why we need to be well prepared and show good game. If we do this, we can achieve something bigger. "
"Winning the match is important to us and we have to do it. It's about to be able to do it on the field. We need to score quickly. "
Real games are not expected to be played on the field this season. In the quarter-finals, Uruguentos won 3-0 in the first leg, but lost in the field by 3-1 goals. The La Liga club At the time of the match, Cristiano Ronaldo scored a penalty from the controversial one penalty corner in the second half by 4-3 in the semi-finals. Earlier, the group's most successful team in the group stage with a 1-1 draw with Tottenham Hotspur in the field.
Responding to a question about whether to fight his opponents with the pressure of playing in front of his supporters, Zidane said, "If I choose to play, I would like to play every match at the Bernabeu."
"The second leg game in the home ground. We are proud to play semi-final in front of our own fans. "