World Cup 2018 - Round of 16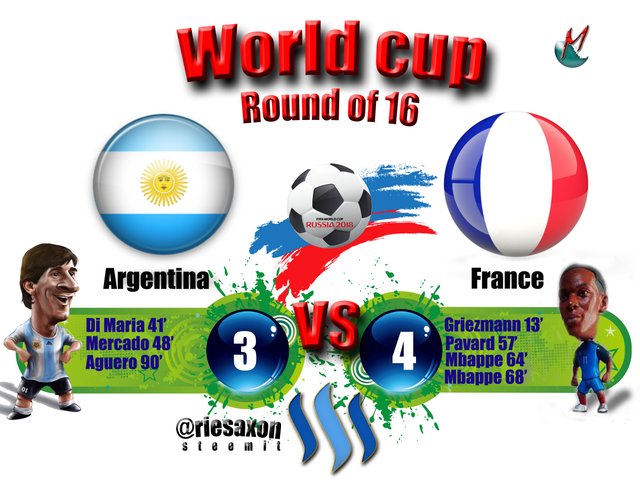 France to the quarterfinals after France defeated Argentina 4-3. Mbappe becomes the hero with two goals that change the team spirit, and he also plays a role in the creation of the first goal. As disclosed by Messi, France is a team that has quality players and high techniques. The European Team of exerting pressure, including through Kylian Mbappe, Antoine Griezmann, Olivier Giroud, and Paul Pogba. The speed and movement of Mbappe make an Argentine defense on pressure.
In the quarter-final, France will meet either Uruguay or Portugal.