Tottenham fullback Davies: Top-four necessary for success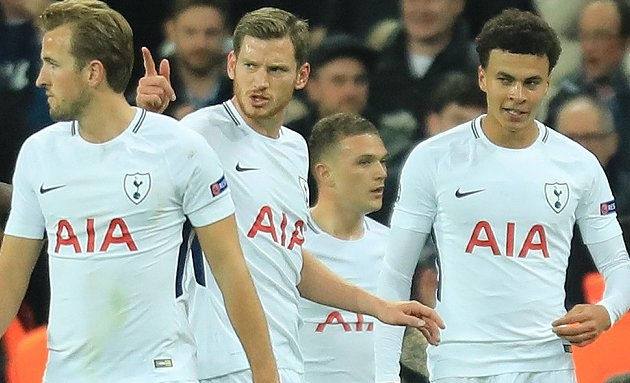 Ben Davies believes Tottenham must finish in the top-four to consider their season a success.
Spurs will finish in third place if they can beat Newcastle United and Leicester City in their remaining two matches. But a slip-up may allow Chelsea to take their place in the coveted positions.
He told Sky Sports: "If we want to finish in the top four then that's down to us. We know where we want to be.
"We have had a taste of Champions League football in the last few years, and we want to do it again, so this year that means we have to finish in the top four, so we will do our best to make it happen.
"We are glad it's in our own hands, we don't have to rely on other results so it's going to be down to us to make sure we win those games coming up.
"We have to finish in a good position to look back and see this as a decent season - if we do finish in the top four then we can look back at it as a positive season.
"We were not playing at our home stadium and we have done well so far, it's now about finishing the job."