Junkyard Dog Sylvester Ritter Taken Away – June 2nd, 1998 – Today in Wrestling History
The Junkyard Dog, born Sylvester Ritter, was a charismatic athlete. His time in the World Wrestling Federation (WWF, now WWE) in the 1980's was iconic. His positivity was infectious and while he had personal troubles, he always had a smile for fans. He stood out against a colorful collection of athletes no matter where he performed.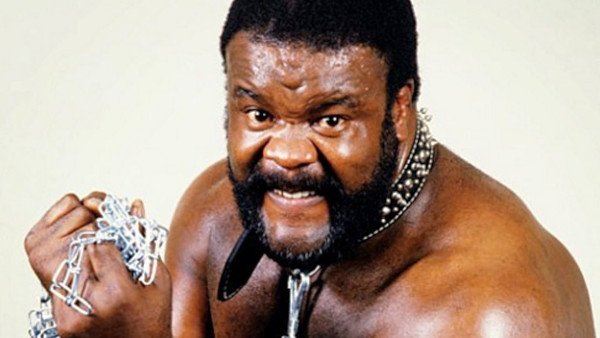 Early life of Junkyard Dog
Sylvester Ritter was born in Wadesboro, North Carolina on December 13
th
, 1952. He would begin his sports career like many wrestlers – football. In Ritter's case it was college ball with the Fayetteville State University located in Fayetteville North Carolina. Ritter would graduate with a political science degree.
In the mid 1970's Ritter would begin his wrestling journey with promoter Jerry Jarrett. Ritter would move onto a company owned by Nick Gulas then Stampede Wrestling, owned by Stu Hart.

Becoming the Junkyard Dog
In the early 1980's fans would get more in ring action from Ritter. Working with Mid-South Wrestling, owned by "Cowboy" Bill Watts, Ritter would be given the name and gimmick of Junkyard Dog.
Early on the gimmick involved Ritter literally coming to the ring with a wagon of junk. This was adjusted as the Junkyard Dog gimmick caught on with fans and his popularity grew.
His first major feud was with The Fabulous Freebirds, Michael "P.S." Hayes in particular.
While with Mid-South Wrestling Ritter would grow to become a top face. He would see feuds and success against many big names such as Ted DiBiase (later to become the Million Dollar Man) and King Kong Bundy, among others.

World Wrestling Federation calls
In mid-1984 fans would see Ritter make the jump to the WWF. It is believed his personal problems held him back during this period. Ritter would miss the occasional show which was detrimental to his career with the House of McMahon. Still though,
Ritter was able to keep positive
and create an aura that fans fell in love with.
Less than half a decade later and Ritter would find himself leaving the WWF for the National Wrestling Alliance (NWA). It was not long before Junkyard Dog was in the main event for shows such as Clash of Champions.
I was fortunate enough earlier this year to catch Ritter's son in action at a local event. Junkyard Dog would be proud as his son, while still obviously green, was able to connect with the fans and had a great tag team match. This event was hosted by Championship Wrestling of Arkansas (CWA) and is available on their streaming service.
Early in June 1998 Ritter was involved in a single-car accident in Forest Mississippi. He would not survive the incident. He was on his way home after attending his daughter's high school graduation in North Carolina.
Rest in peace Junkyard Dog, Mr. Ritter, while you are missed, your legacy still lives on.
This article was originally published on the Gravis Ludus Wrestling website.