Formula E - Some really amazing facts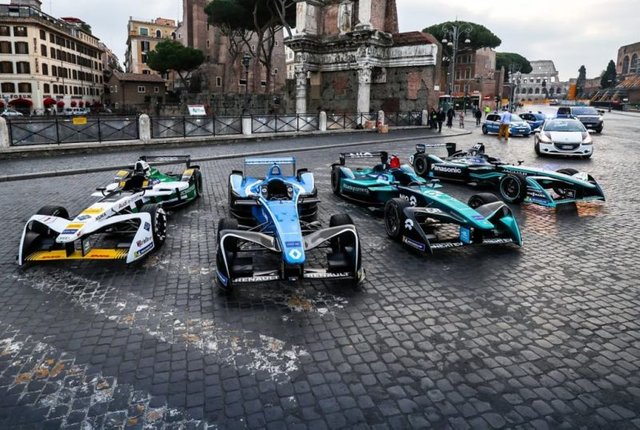 ---
Just to get you some really amazing facts about Formula E ! Things which you may or may not know yet about these categories of racing speed demons.
1. The Need for SPEED !
A Formula E car goes about about 225km/ph at its fastest whereas a Formula 1 car 's current top speed is at around 370km/ph , however with new FIA standards and improved chasis and battery life, the new FORMULA E cars would be able to exceed the 300km/ph very soon.
2. Piccckkupppp .. whoosshhh
A FORMULA E car accelerates from 0-100 in just about 3 seconds coming very very close to F1 Cars which clocks in 2.6 seconds at its fastest . Weighing less then 900kgs , its considered very lightweight and this will significantly improve over time
3. Race rulz - car swap
in a FORMULA E race, because of the limitation of battery life ( as we all know ) each driver gets to swap cars once during a single race. So ... pitstop .. get out .. and get in a fully newly charged car !
4. All about the POWAH !
these electric cars has about 250HP or more and with that amount of juice, you almost get instant torque ! this meants that these car instantly fly off the starting line with about 17,500 rpm a min.
---
Take a min to watch this crazy ass trailer on Formula E Championship. It surely is going to be the race worth watching.