The Amazing World of Formula E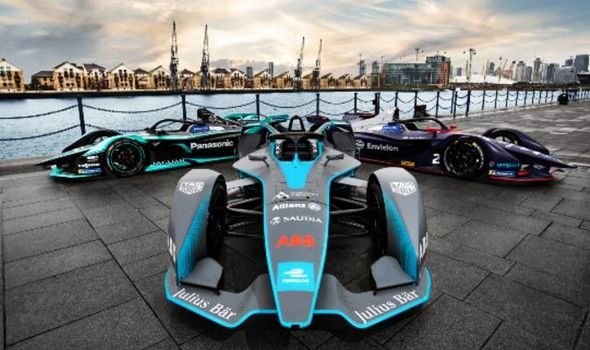 ---
Since the introduction of Electric cars, the need for efficiency and speed and reliability became a big thing for car manufacturers. So when car manufacturers starts to compete with each other, they take it out on the track. Just like in F1, a lot of the technologies we have in our modern cars these days were a scaled down and affordable version of what is retrofitted into a F1 car. So with races such as Formula E where all these race cars are electric motors, it would then sooner or later be part of our daily cars one day.
So FORMULA E has been ongoing for a few years now and I started to get excited watching the race whenever I can. You don't get those really loud engine sound, however you get that electronic engine sound like what you hear in a remote control car. Even though it does not sound loud , these cars can go faster and clocks 0-100 in way less time then F1 cars.
---
Here are the top teams at this point of time. **images taken from here
https://www.fiaformulae.com/en/championship/teams-and-drivers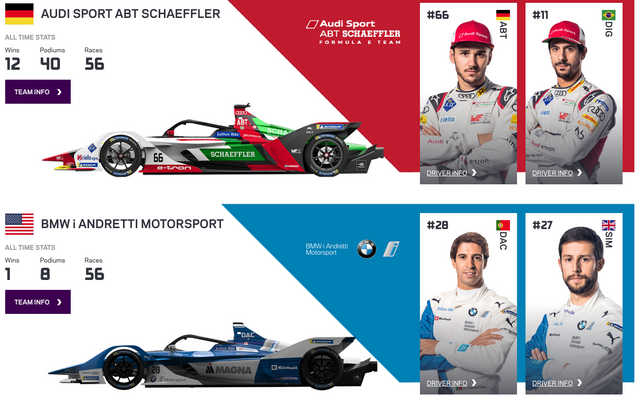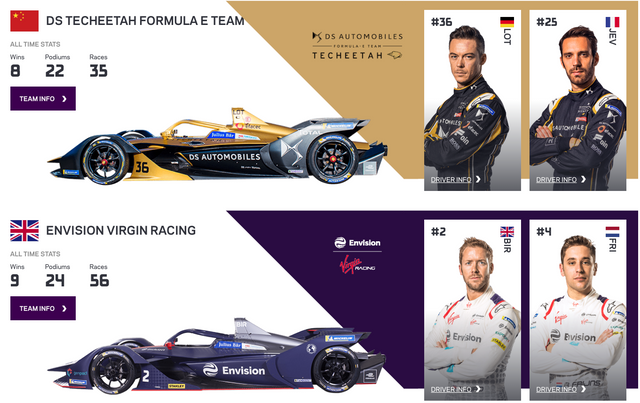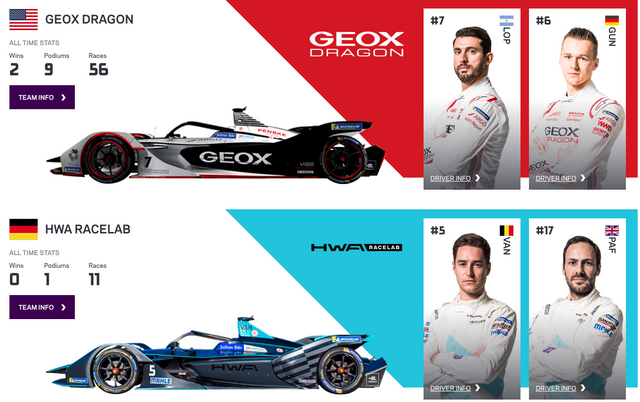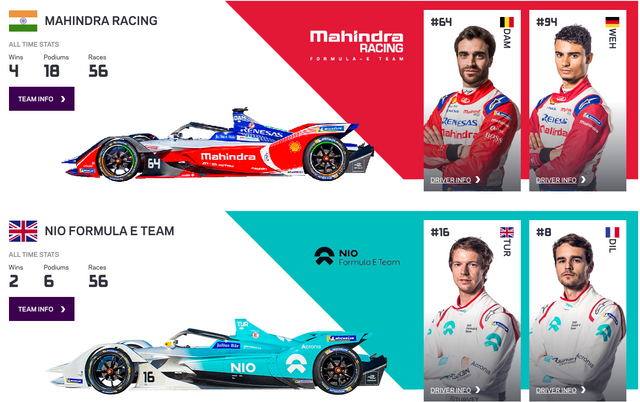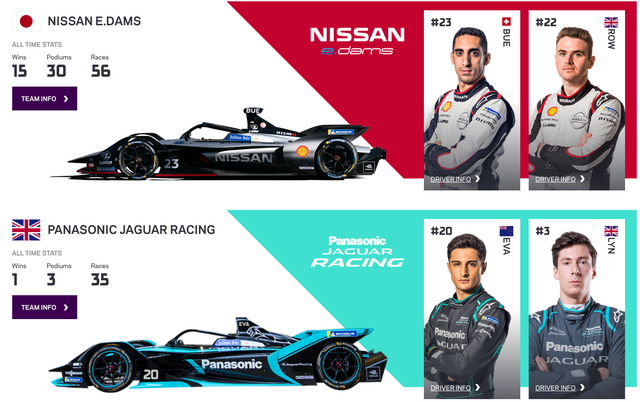 ---
Do check it out ! @bossku approves !!