Siakam sign four year deal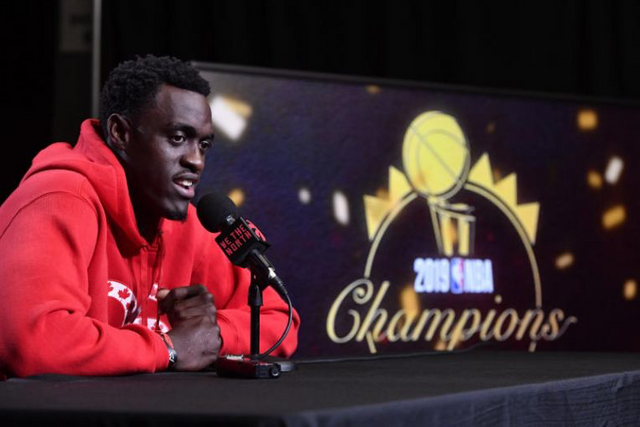 This N B A player siakam just sign a new contract which is going to take four years before it will expire. Pascal Siakam is a major contributor in Toronto's Siakam was voted the National Basketball Association's Most Improved Player last season as the Raptors, powered by Kawhi Leonard, captured the NBA title. to the NBA title last season, has signed a four-year maximum rookie contract extension for US$130 million S$177 million.
In the Finals opener, Siakam scored a career playoff high 32 points to lead the Raptors over the Warriors and signal the best-of-seven series upset to come.
Siakam, who only began playing basketball at age 16 in Africa, averaged 19.8 points, 7.5 rebounds and 3.7 assists a game for the Raptors last season.