My Fantasy-League Debut
For the first time of my life I joined a Fantasy League. My debut in the Premier League went quite well I think.

I think for a Newcomer I can be happy with my start. As I can see in the stats my overall rank is pretty much in the middle (my rank is 2.888.255 of 5.839.425 total players). I am curious to see how the other Scorum users started.
This is my team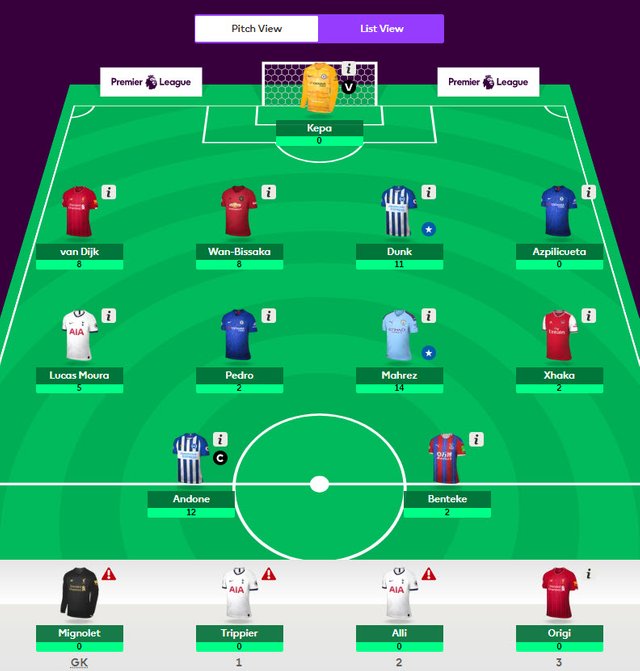 Please feel free to give your opinion to my team, suggest any transfers or whatever comes into your mind. I appreciate any tips as I am a complete newbie and need to learn a lot.
And of course do add a link to your teams or posts to your comments, so I can check those out.
I made the original post on Scorum