Of course I'm into SportTalk too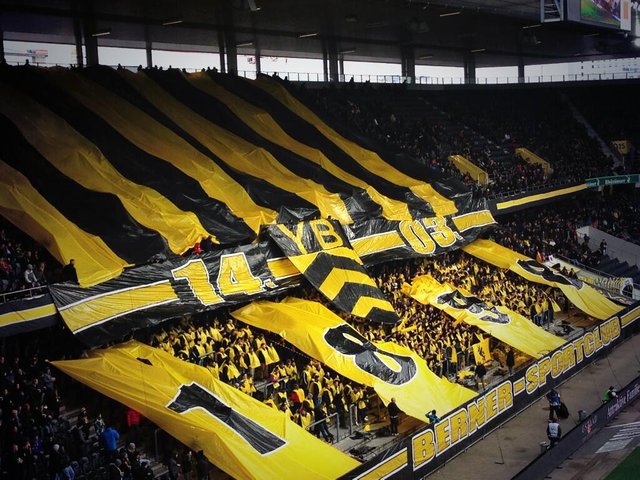 As I saw that the SBC-Bot arrived at Sports Talk, of course I was curious: What's that? My activity on Steemit decreased a lot when Scorum was launched, but as you may have noticed the Scorum project is going through a difficult phase and my motivation started to decrease. And of course with all football leagues paused my main subject for post in Scorum (football bets) is currently not too interesting.
For the next season I was thinking about moving away from writing only about my bets and try to deliver valuable information about what's going on in Swiss Football. Many will have noticed that the national team has become pretty strong over the last 10 years, I will try to show you that the Swiss League has also become much more attractive. I have to warn you: as a huge BSC Young Boys fan my post will not at all be neutral, but I will treat every team with respect and report as honest as possible.
Besides the Swiss I follow the Spanish League and I am a Real Madrid and Deportivo La Coruña fan. I am originally from La Coruña, but in Spain you kind of need to be either on Reals or Barcelonas side too.
I for myself play football too, I am starting my second year in an amateur league for Seniors 30+. I've played on all positions for the last 25 years, but were I think I'm best and have played most of my games is on the left back.
Looking forward to see how this Sports Talk Social develops.