Guardiola is angry without a reason and Simone is looking for the philosophy of Real Madrid.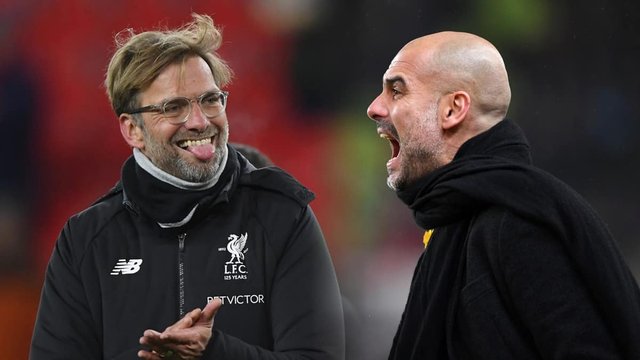 Some of the characteristics of some people are disturbed by the opinion of people around them even if it is true, the miser cannot bear to be described by anyone even though he knows that this fit perfectly, and the thief will feel sad and frustrated if we call this description, but will not stop stealing.
The Guardiola is a logical example that can be described by our previous example, of course he is neither a thief nor a traitor, but a wasteful in the transfer market, and feel angry from anyone who describes it, he believes that this attribute is negative for some reason, perhaps because he refuses to be credited in titles to the money, not for his extraordinary genius in training.
We tell the story from the start, before match start Manchester City and Liverpool in the charity shield, Juergen Klopp confirmed that the Manchester City have a stronger squad of players because they spend lavishly in the transfer market every year, but this did not impress Pep Guardiola, who responded, "Of course I was bothered by what Klopp said because it is not true, it is not true that we spend 200 million every year."
In fact, Pep Guardiola has the right to be angry. If we calculate Manchester City spending in the last 5 years, he will have spent 932 million on the players, and if we take the average spending per season, the club will spend 186 million, not 200 million, as he claimed Juergen Klopp.
Pep Guardiola coach cares about the details in the training world, as well as at press conferences, so he won't agree to accuse his club of spending 200 million a year, because this number is not accurate, there are 14 million euros added by Juergen Klopp of his mind.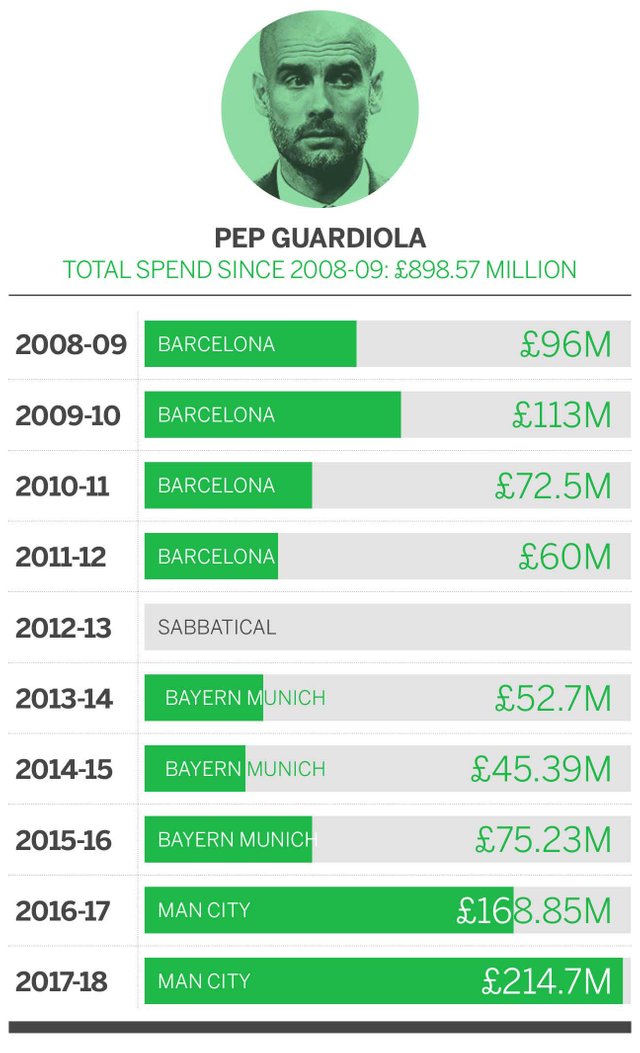 Pep Guardiola is due to review his long list of purchases since he arrived at the Confederation Stadium before embarrassing himself and denying Club, because the figures confirm that he spent 700 million in 4 summer transfer periods, but as we said earlier, the accused will be angry at reminding him of the charge. To him, and he will simply deny everything, but the global transfer market is always there to discover the truth.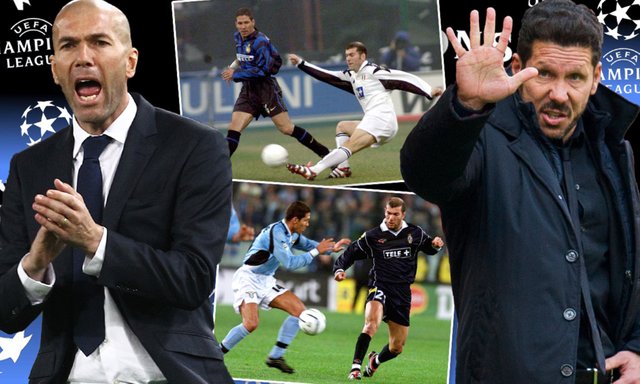 And we move from Pep Guardiola to his opposite, Diego Simeone, the glory maker at Atletico Madrid, who came out with a philosophical statement unlike his fighting football, "The coach must respect the philosophy of the club he goes to, there are clubs with a special philosophy like Ajax, Barcelona, Atletico Madrid and Juventus, while Real Madrid does not have it, it depends on talents and stars to win titles."
If I say, for example, that Mario Balotelli is the most disciplined player in the world, it may be that the contradiction of this sentence is less severe than what Simeoni said, I am not an expert in the history of Atletico Madrid, But what I do know is that this club has always been an attacking football and doesn't care about defense, Before being transformed into a free wrestling team under Simeoni's supervision.
Atletico Madrid has flourished with Simeone and established its own philosophy, and this is something that certainly counts him and makes him one of the best coaches in the world and the best in the history of Atletico at all, But talking about the coach's respect for the philosophy of the club was not good for him, the last one to expect to say this is Simioni himself.
Simeoni may be right that Real Madrid does not have a consistent philosophy, and that his style changes from generation to generation, and this is the case of most of the clubs of the world as well, but what is incomprehensible why he excludes Atletico Madrid from the equation, however, Simeoni's research well will find that there A special philosophy of his traditional rival and arch-enemy, winning big titles and not losing the finals in the last minute.
In this article we do not try to underestimate the value of any team or coach, our goal is to highlight the strange news and statements of football stars in a sharp and sometimes cynical.
Thank You
@altooq @good-karma @steem-indo @altoo @khaimi @midun @elianaelisma @amoon @phasewalker @certain @cityofstars @lord-geraldi @sultan-aceh @kanchana @sergino @kevirizal @regurgitation
@sailingly @introvert-dime @sportscurator