Gay Games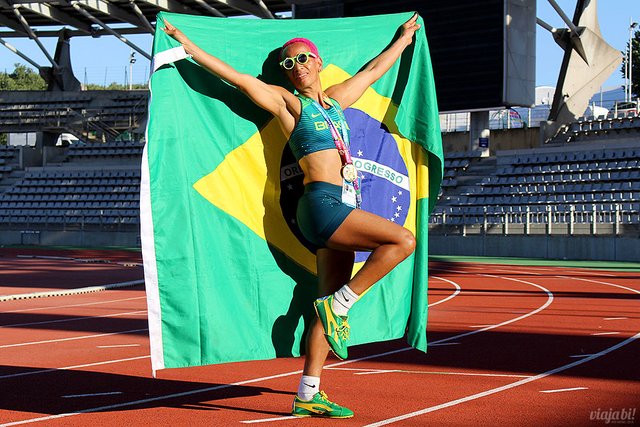 Source: viajabi.com
Gay Games uses art to spread message of diversity.
The Gay Games is not just a global sporting event that promotes the acceptance of sexual diversity – it's also a cultural festival.
As well as athletes competing in 36 sports, the games – to be hosted in Hong Kong in 2022 – will also feature a raft of cultural activities, helping to draw an expected 40,000 people to the city.
There will be five groups of performances at the games "village" – a social hub at the Central Harbourfront Event Space serving food and drinks – featuring dancers, singers, bands and performers from around Asia with special skills such as kung fu and cheerleading. There will also be online games so anyone, anywhere can participate in the Gay Games.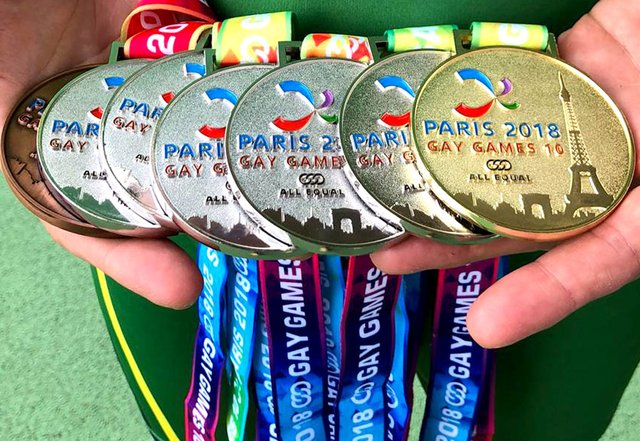 Source: viajabi.com
In the last edition Paris 2018: Brazil takes 24 medals in its first time in the Gay Games
The Brazilian delegation made history in the Gay Games when conquering 24 medals, being 9 of gold, 11 of silver and 4 of bronze; and opens a new chapter of the Brazilian participation in the competition, which will have its next edition in Hong Kong 2022.
The Gay Games Paris 2018 brought together, in Paris, 10,317 athletes competing in 36 modalities and 2,800 volunteers

Jogos gays usam arte para espalhar mensagem de diversidade.
Os Jogos Gay não são apenas um evento esportivo global que promove a aceitação da diversidade sexual - é também um festival cultural.
Além dos atletas competindo em 36 modalidades esportivas, os jogos - que serão realizados em Hong Kong em 2022 - também contarão com uma série de atividades culturais, ajudando a atrair 40.000 pessoas para a cidade.
Haverá cinco grupos de apresentações nos jogos "village" - um centro social no Central Harbourfront Event Space servindo comida e bebida - apresentando dançarinos, cantores, bandas e artistas de toda a Ásia com habilidades especiais como kung fu e cheerleading. Haverá também jogos on-line para que qualquer pessoa, em qualquer lugar, possa participar dos Jogos Gays.
Na última edição Paris 2018: Brasil leva 24 medalhas em sua 1ª vez nos Gay Games
A delegação brasileira fez história no Gay Games ao conquistar 24 medalhas, sendo 9 de ouro, 11 de prata e 4 de bronze; e abre um novo capítulo da participação brasileira na competição, que terá sua próxima edição em Hong Kong 2022.
Os Gay Games Paris 2018 juntaram, em Paris, 10.317 atletas competindo em 36 modalidades e mais 2.800 voluntários

VOTA AQUI @steemitportugal WITNESS


---
ptgram power: | faça parte | grupos | projetos | membros | | ptg shares | trilha premium | fórum externo | fórum na blockchain | siga: | @brazine | @brazilians | @camoes | @coiotes | @dailycharity | @imagemvirtual | @msp-brasil | @ptgram-power |

---

Gif by @aleister
Know my curation trail project
link-
If you would like to delegate to GRAFFITY HUNTER project by @pataty69 you can do that by clicking on the following links:
10SP-25SP-50SP-100SP-250SP-500SP-1000SP-
Be sure to leave at least 50SP undelegated on your account.