Top 4 Premier League Finish: Updated Odds
Now we've got the Premier League winner odds out of the way, it's time to take a look at the odds for a top 4 finish this season.
Things are starting to get interesting in this department and there could be a surprise or two playing in the Champions League next season.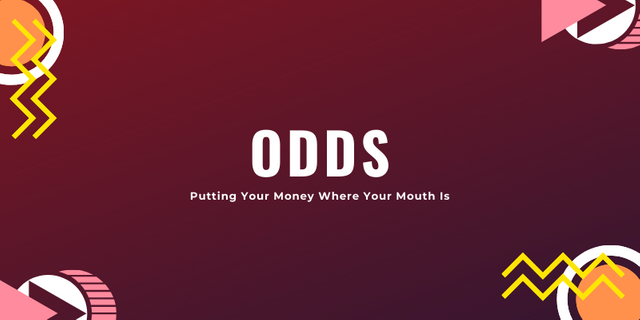 Liverpool
Odds: 1.01
Implied Probability: 99%
Pretty much guaranteed.
Manchester City
Odds: 1.02
Implied Probability: 98%
Likewise, almost a sure thing.
Leicester
Odds: 1.32
Implied Probability: 75.8%
Even if winning the league is unlikely for Leicester, they're putting themselves in a great position to qualify for the Champions League next season. The next few weeks are important but, if they're in a similar position at the start of the new year, they'll have a great chance.
Chelsea
Odds: 1.55
Implied Probability: 64.5%
Despite seeing their odds drift for a Premier League win this season, Chelsea are in a good position to finish in the top 4. They'll need to be careful, however, as things can change quickly in this region of the table. A few good wins over the busy Christmas period would go a long way to helping their cause.
Tottenham
Odds: 2.62
Implied Probability: 38.2%
Mourinho has got things off to a positive start which has helped Tottenham's pursuit of Champions League football next season. There's a big task at hand, however, if they're to finish ahead of the likes of Chelsea. One cause for concern if that they're conceding a lot of goals, but as long as they maintain their current firepower, they have a semi-decent chance.
Arsenal
Odds: 9.0
Implied Probability: 11.1%
Arsenal are in a tough spot. With just an interim manager at the helm, they face a massive challenge to make up the ground to finish in the top 4. They'll need to pick up big points against their nearest rivals if they're going to do it.
Manchester United
Odds: 9.2
Implied Probability: 10.9%
It's hard to see Manchester United finding a way back into the race for a top 4 finish. Solskjaer is consistent at being inconsistent and they don't seem to have it in them to go on a winning streak. A change of manager could make things interesting but it doesn't seem to be on the cards just yet.