Updated Premier League Winner Odds
We're another week into the 2019/20 Premier League season and things are starting to shape up nicely.
Last week, I made a post about the current odds for teams to win the Premier League this season.
With another week under the belt, I'm going to take a look to see if things have changed for the bookies.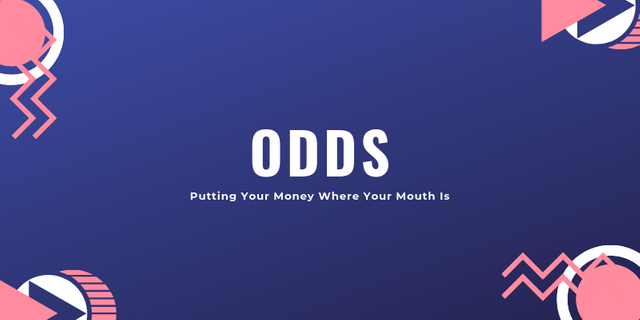 Manchester City
Previous Odds: 1.74
New Odds: 1.90
Implied Probability: 52.6%
No surprises here but Manchester City's grip on the odds are starting to drift with Liverpool's 100% record. They're still the favourites, but there's probably only one win/loss in it at the moment.
Liverpool
Previous Odds: 2.66
New Odds: 2.26
Implied Probability: 44.2%
With a win away to Chelsea, Liverpool have continued to close the gap on the favourites in the odds department. It's looking like a two-horse race already.
Tottenham
Previous Odds: 55.0
New Odds: 100.0
Implied Probability: 1%
Tottenham's loss has hurt them big time, slipping to massive odds of 100.0 to win the Premier League. These are pretty tasty if you genuinely think they stand a chance.
Chelsea
Previous Odds: 95.0
New Odds: 170.0
Implied Probability: 0.6
Likewise, Chelsea have seen their odds drift big time with a loss at home. Lampard will be targeting a top 4 finish with Arsenal and Manchester United also looking fragile.
Other Mentions
Manchester United can be backed at massive odds of 310.0, giving them an implied probability of 0.3% to win the league this season. Ole's time at the wheel isn't going to plan.
Arsenal are currently offered at 120.0 which gives them the edge over Chelsea at this point. That's still only an implied probability of 0.8%.
Interestingly, Leicester have made their move ahead of some of the big boys at this stage and can be backed at 250.0. Could history repeat itself? No, but they're a good side nonetheless.