Be fit Or be Dead #39
I was supposed to write my sports summary of October, but on the last day I did two more trainings, so today I will describe the trainings and move the summary to tomorrow.


As every day, I took the bike out of the garage and took a short ride.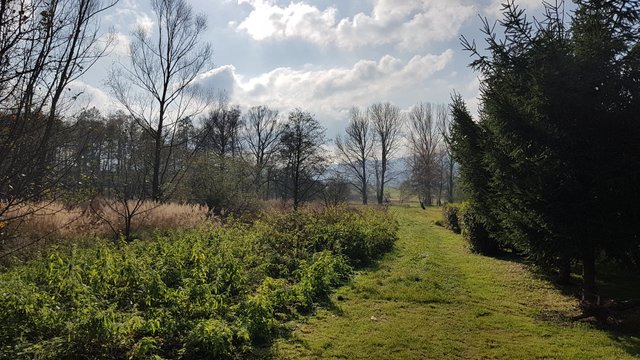 This time I didn't take many photos (as usual), I drove calmly straight ahead, enjoying the sunny (though cold) weather.
I drove calmly but still uphill, so my heart had a bit of work. Look at the graph - you can see in gray how I was driving uphill, and the red line is a heart rate graph. I took this trip up at intervals, pressed the pedals, and rested, which is why the graph is so uneven.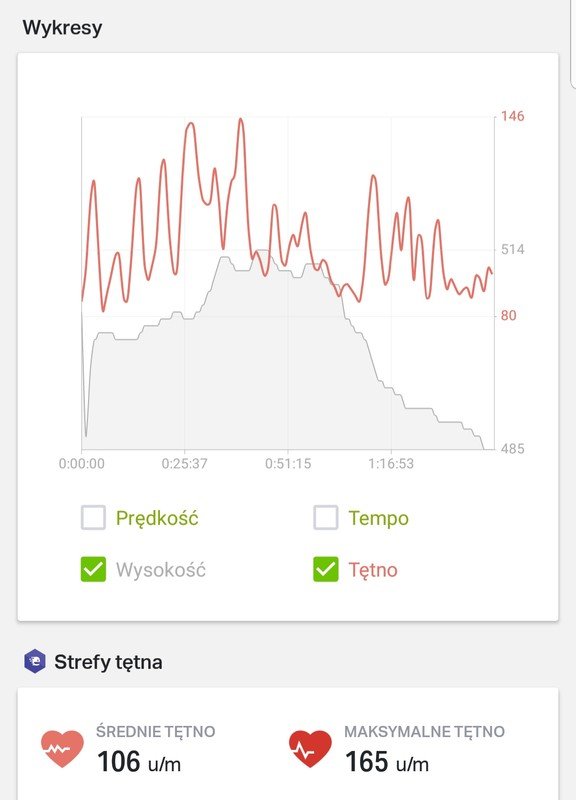 The whole ride took me almost two hours (including several stops to talk with friends), and I burned 900 calories during this time.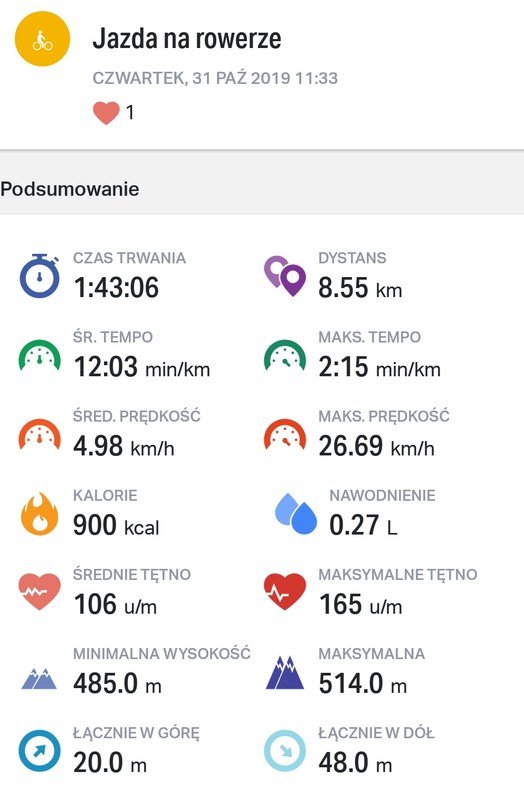 By the way, I will mention that this morning was the first frosty morning.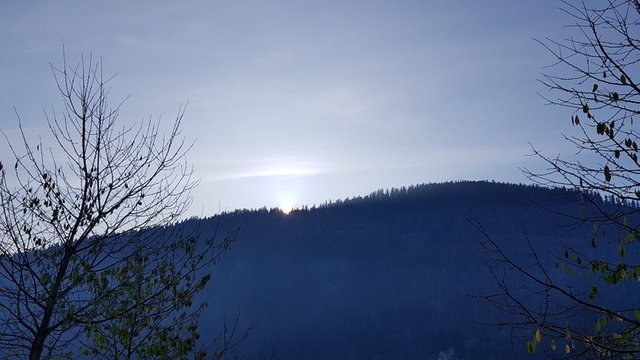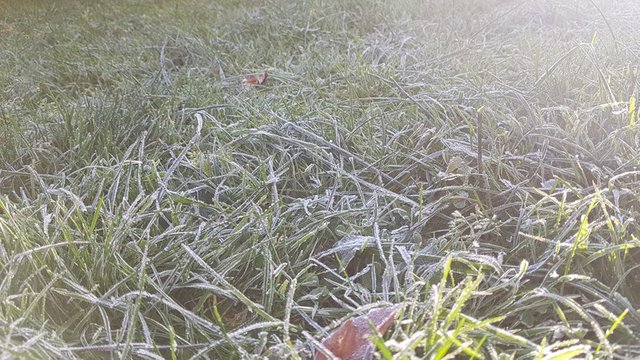 Fortunately, around noon (which can be seen in the first photo) the sun was shining strong enough that the temperature rose to about 10 degrees Celsius. However, the frost on the grass has clearly shown what I can expect in the near future - it will be getting colder.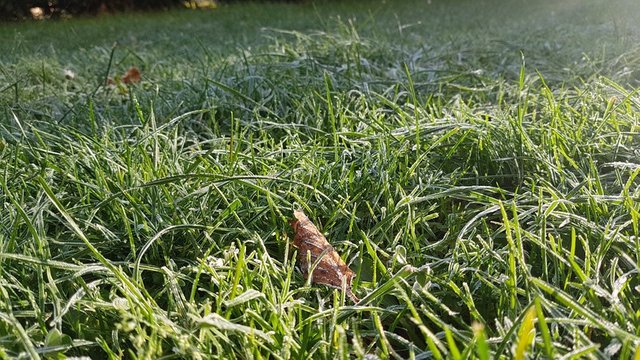 That day I also had a second significant physical exertion -
rehearsal with friends. This time we played rock numbers, so the effort was much more than playing on djembe.
(sample photo from one of the routes)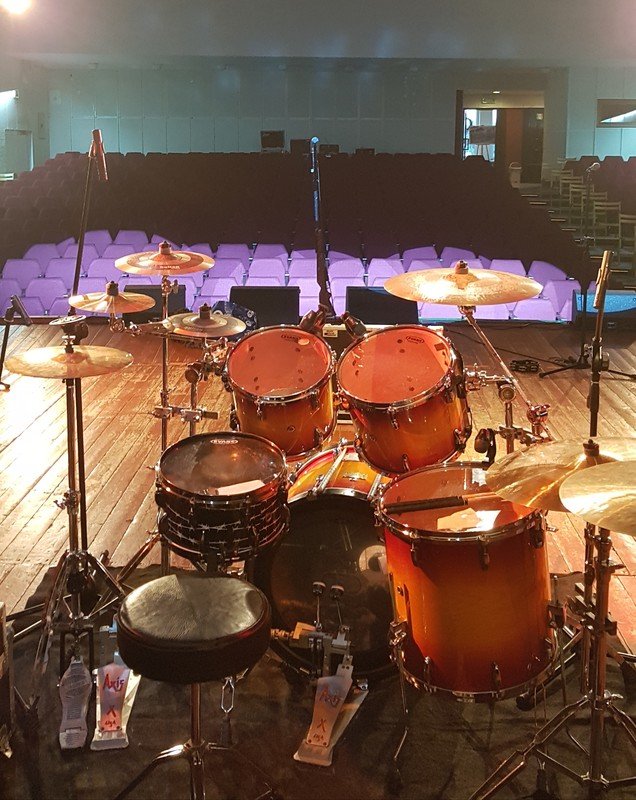 The heart rate graph looks completely different than the one from cycling.
The effort was more uniform, with some really strong parts.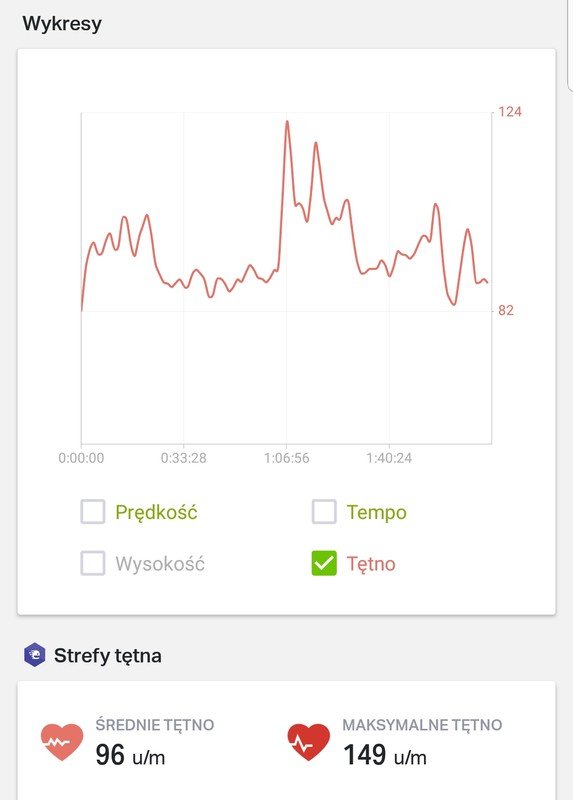 Over two hours of playing the drums allowed me to burn almost 1000 calories.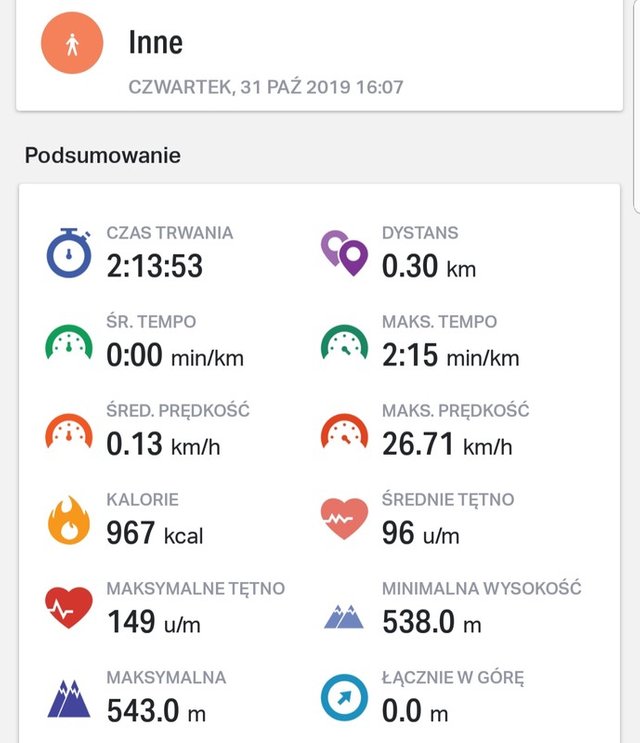 To sum up -
on the last day of October I did two not very hard trainings, which lasted a total of 4 hours, and on which I burned almost 2,000 calories.


my post on sprtshub.io