Red Bull Salzburg foiled by their former players
There are several things in life are sometime pretty difficult to decide. I could imagine what Sadio Mane and Naby Keita felt when they have to face to face with their former club, RB Salzburg last night.
They knew that they must be professional. Now they're playing for Liverpool, for sure they have to give victory to the Reds. Even though they have to beat their former club.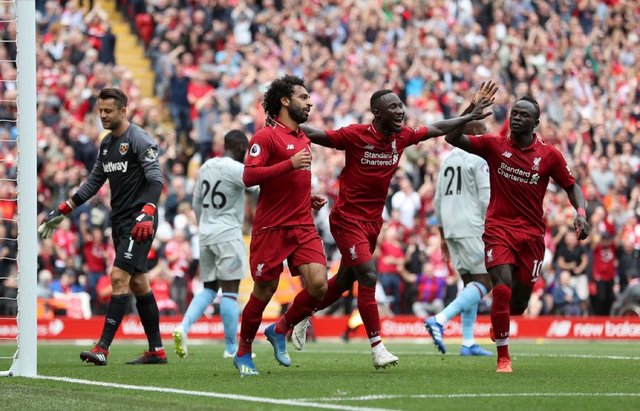 Source
It's too much coincidence, Naby Keita scored first goal after getting assist from Mane. It's so pity for Salzburg. Then, Salah scored the second goal, and assuring Liverpool proceed to the next round. While Salzburg failed in Champions League and dropped to Europa League last 32.
As we know that Sadio Mane was playing for RB Salzburg in 2012-2014 before moving to Shouthhampton. He had 67 appearances and scored 31 goals for Salzburg.
While Naby Keita moved to Austrian Bundesliga and played for RB Salzburg in 2014-2016. He played 59 times and scored 17 goals for the club. Then, he moved to RB Leipzig and signed by Liverpool in 2018.
Apparently, RB Salzburg were producing talented players. However, in the future, some of their former players foiled them in racing the Champions League title.
Reference
Sadio Mane
Naby Keita