Top Scorers
It's fun and entertaining to watch a game with many goals. I like to see a game with many goals scored, especially beautiful and fabulous goals. Frankly, I hate to see a game ended with no goals at all.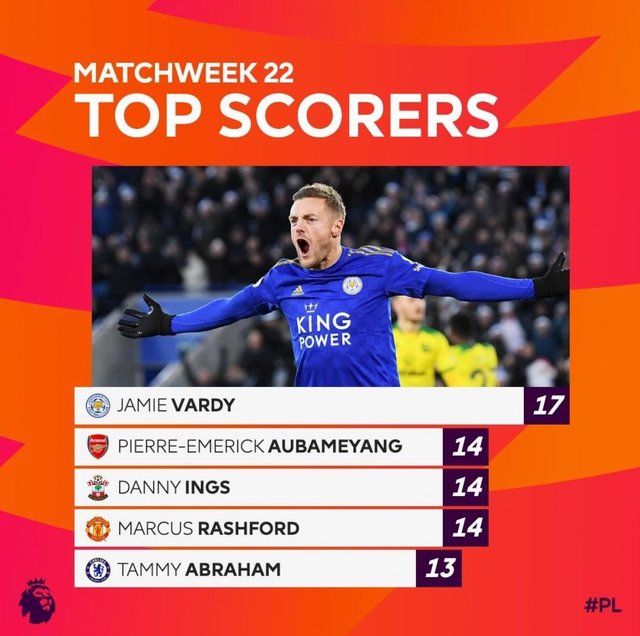 Source
Premier League is one of world top class competition. They are many goals there, which are created by excellent strikers. I like Premier League more than others.
At the beginning of this season, Temmu Pukki stealing our attention since he scored many goals and sat at the top of top scorers' table. But now Jamie Verdy leads the table with 17 goals to date.
I hope Salah, Mane or Firmino could score more goals and stay at the top of table. They have chance to be there since Liverpool still unbeaten until the last game against Tottenham Hotspur.