FRANK LAMPARD IS MY BEST COACH CURRENTLY
Me and my buddies were arguing last night about the team with the best coach so far or rather still who is the best coach in the English premier league currently? This argument lasted some hours, I got exhausted and I have to let them know some certain criterias. The English premier league is a very competitive league, so challenging that you have to go 90% if you want to achieve result. The work load is not left on the players only, the coach is the head and is the one deciding what and what he wants from his team.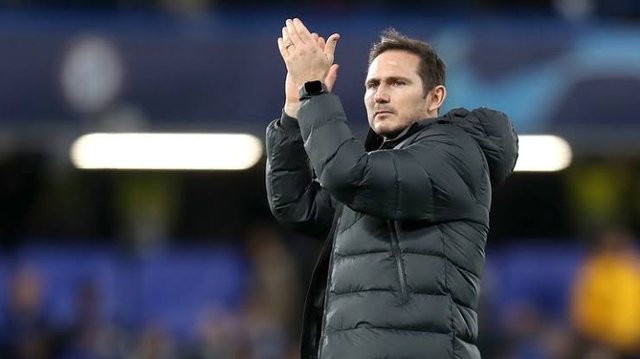 credit
Now with the various argument, I came up with the conclusion that currently the best coach in the English premier league is Frank Lampard. We should just admit this, you know is not easy base on the position he is occupying. Take a look at his team, and funny enough he can't make signings, despite all that, he managed to scale through and he is now occupying 3rd behing Liverpool fc and Leicester city. He truly deserves this position, I never for once believe in him, but he has proven doubterd that he is the right one for the job.
Match fixtures
EURO - Qualification:: group ANovember 14
20:45Czech Republic? - ?Kosovo
20:45England? - ?Montenegro
EURO - Qualification:: group BNovember 14
20:45Portugal? - ?Lithuania
20:45Serbia? - ?Luxembourg
EURO - Qualification:: group HNovember 14
18:00Turkey? - ?Iceland
20:45Albania? - ?Andorra
20:45France? - ?Moldova
World Cup - AFC Qualification:: 2nd round: group ANovember 14
12:00Maldives? - ?Philippines
15:00Syria? - ?China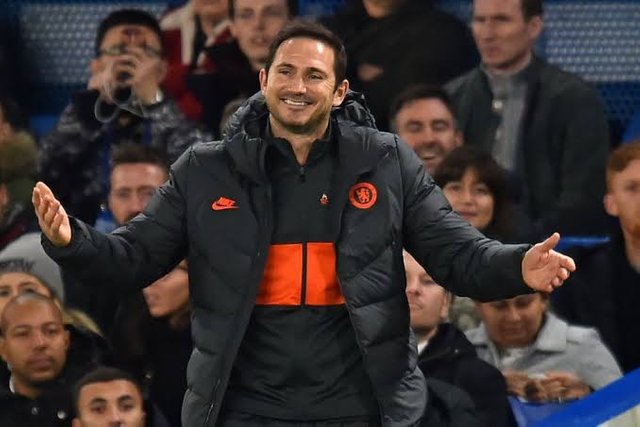 credit
World Cup - AFC Qualification:: 2nd round: group BNovember 14
17:00Jordan? - ?Australia
17:00Kuwait? - ?Chinese Taipei
World Cup - AFC Qualification:: 2nd round: group CNovember 14
13:00Hong Kong? - ?Bahrain
15:00Iraq? - ?Iran
World Cup - AFC Qualification:: 2nd round: group DNovember 14
13:00Uzbekistan? - ?Saudi Arabia
16:00Yemen? - ?Palestine
World Cup - AFC Qualification:: 2nd round: group ENovember 14
15:00Afghanistan? - ?India
16:00Oman? - ?Bangladesh
World Cup - AFC Qualification:: 2nd round: group FNovember 14
01:00Myanmar? - ?Tajikistan
12:18Kyrgyzstan? - ?Japan
World Cup - AFC Qualification:: 2nd round: group GNovember 14
13:45Malaysia? - ?Thailand
14:00Vietnam? - ?UAE
World Cup - AFC Qualification:: 2nd round: group HNovember 14
12:00Turkmenistan? - ?North Korea
14:00Lebanon? - ?South Korea
Africa Cup of Nations - Qualification:: group ANovember 14
20:00Mali? - ?Guinea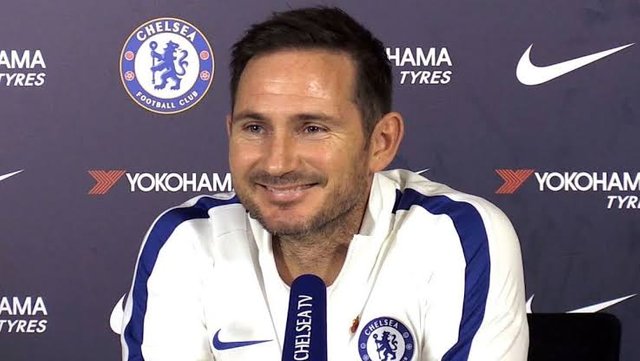 credit
Africa Cup of Nations - Qualification:: group CNovember 14
20:00Ghana? - ?South Africa
Africa Cup of Nations - Qualification:: group DNovember 14
20:00DR Congo? - ?Gabon
Africa Cup of Nations - Qualification:: group FNovember 14
17:00Mozambique? - ?Rwanda
Africa Cup of Nations - Qualification:: group GNovember 14
17:00Egypt? - ?Kenya
17:00Togo? - ?Comoros
Africa Cup of Nations - Qualification:: group HNovember 14
20:00Algeria? - ?Zambia
CONCACAF Nations League - League B:: group 1November 14
20:00St. Kitts and Nevis? - ?Grenada
CONCACAF Nations League - League C:: group 4November 14
21:00Turks and Caicos Islands? - ?Sint Maarten
International - FriendliesNovember 14
17:30Qatar? - ?Singapore
18:00Bulgaria? - ?Paraguay
18:00Ukraine? - ?Estonia
20:45Ireland? - ?New Zealand
International - Club FriendliesNovember 14
14:00FC Emmen? - ?VfL Osnabrück
14:001. FC Köln? - ?PEC Zwolle
14:00FC Zuerich? - ?FC Vaduz
15:00Viking? - ?Start
17:00Freiburg? - ?St. Gallen
17:00Mattersburg? - ?FC Juniors OOe
17:00Vorwaerts Steyr? - ?SKN St. Poelten
20:00Racing de Ferrol? - ?Sevilla