Tottenham hotspur season in chaos
Hey buddies, welcome to another great sport episode. Checking on the league table, there are some team that are really impressig me while some are still struggling to keep on with the warm weather of England lol. The likes of Manchester united and Tottenham hosphur are not suppose to be in the position that they are into right now. I just keep wondering why they are falling, they need to get back to winning ways or it will be difficult for them to bounce back once January transfer windown comes.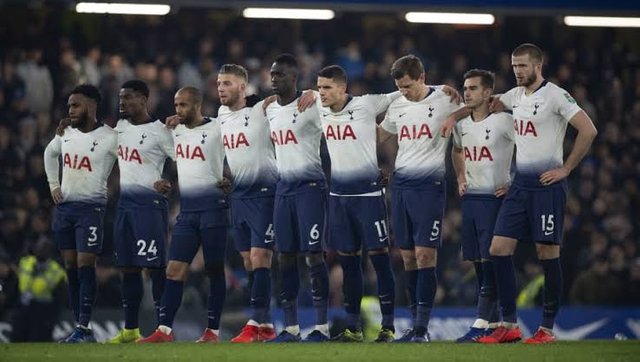 credit
It is all this challenges that makes the English premier league interesting. Now take a look at Tottenham hospur, this my post is meant to address them. At this stage, checking on Tottenham hosphur and seeing them in 14th position really amazes me. About 20 point clear of the first position, this really amazes me but I am not that bothered. If you not serious, you will be hit hard, you need make sure that you are 100% all the time. At a time the problem with Tottenham hosphur is internal, they probably not just getting the right result, but the funniest thing is that if they start getting it now, it might be too late to turn their misfortune around.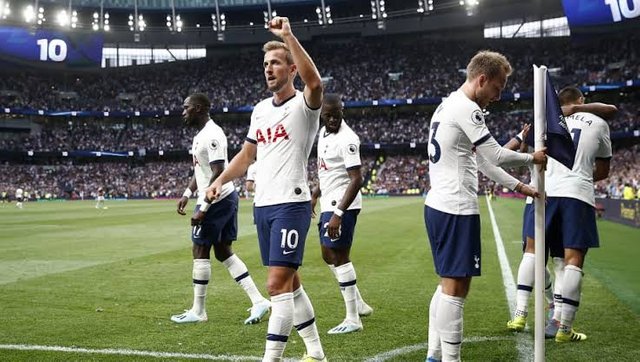 credit
Fixtures
EURO - Qualification:: group DNovember 15
FTDenmark6 - 0Gibraltar
FTSwitzerland1 - 0Georgia
EURO - Qualification:: group FNovember 15
FTNorway4 - 0Faroe Islands
FTRomania0 - 2Sweden
FTSpain7 - 0Malta
EURO - Qualification:: group JNovember 15
FTArmenia0 - 1Greece
FTFinland3 - 0Liechtenstein
FTBosnia and Herzegovina0 - 3Italy
Africa Cup of Nations - Qualification:: group ENovember 15
FTMorocco0 - 0Mauritania
Africa Cup of Nations - Qualification:: group HNovember 15
FTZimbabwe0 - 0Botswana
Africa Cup of Nations - Qualification:: group JNovember 15
FTTanzania2 - 1Equatorial Guinea
FTTunisia4 - 1Libya
Germany - Regionalliga NordNovember 15
FTWerder Bremen II5 - 0Heider SV
Germany - Regionalliga WestNovember 15
FTSC Verl2 - 1FC Koeln II
Netherlands - Eerste DivisieNovember 15
FTFC Dordrecht1 - 1Roda JC Kerkrade
FTFC Eindhoven2 - 0MVV Maastricht
FTTOP Oss1 - 2FC Volendam
Belgium - First Division B:: 2nd stageNovember 15
FTOH Leuven0 - 3Beerschot
Scotland - Challenge CupNovember 15
FTRaith Rovers3 - 2Elgin City
CONCACAF Nations League - League A:: group 3November 15
FTMartinique1 - 1Honduras
CONCACAF Nations League - League A:: group 4November 15
FTCuracao1 - 2Costa Rica
CONCACAF Nations League - League B:: group 1November 15
FTBelize2 - 0French Guiana
CONCACAF Nations League - League B:: group 4November 15
FTSaint Vincent and The Grenadines1 - 0Nicaragua
FTSuriname4 - 0Dominica
CONCACAF Nations League - League C:: group 2November 15
FTBahamas3 - 0British Virgin Islands
International - FriendliesNovember 15
FTTrinidad and Tobago0 - 3Ecuador
FTBrazil0 - 1Argentina
FTHungary1 - 2Uruguay
Canc.Chile? - ?Bolivia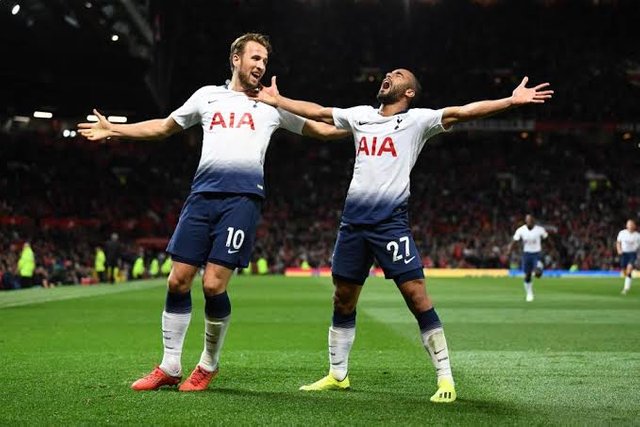 International - Friendlies :: womenNovember 15
FTChinese Taipei1 - 1Thailand
International - Club FriendliesNovember 15
FTAthletic Bilbao4 - 1Eibar
FTRapid Wien2 - 1BW Linz
FTHaecken0 - 2Halmstads BK
FTPafos FC1 - 2Ural
FTMainz 052 - 1SV Darmstadt 98
Canc.Metz? - ?Sedan
Canc.Sturm Graz? - ?Olimpija Ljubljana
FTMonaco2 - 1Genoa
Canc.Saint-Etienne? - ?Servette
FTSV Horn2 - 7Austria Wien
Euro U-21 - Qualification group 2November 15
FTFrance U213 - 2Georgia U21
Euro U-21 - Qualification group 3November 15
FTAustria U214 - 0Kosovo U21
FTAlbania U210 - 3England U21
Euro U-21 - Qualification group 4November 15
FTScotland U210 - 1Greece U21
Euro U-21 - Qualification group 5November 15
FTRussia U212 - 0Latvia U21
FTBulgaria U213 - 0Poland U21
FTSerbia U216 - 0Estonia U21
Euro U-21 - Qualification group 7November 15
FTCyprus U211 - 2Norway U21