End of bear market on sportstalksocial????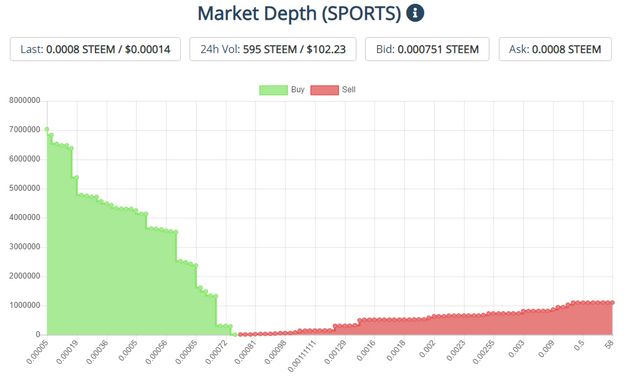 End of bear market?
As we can see, a large buying wall has been created today. If we look at the sales side, if a strong buyer comes in at this moment, he couldn't buy because he would go quickly at a much higher price.
Hence the shopping wall is created, buyers still expect to be able to buy lower, but this is what has been going on for the last few days and there are fewer and fewer sellers left...
This narrative fits well with the following chart.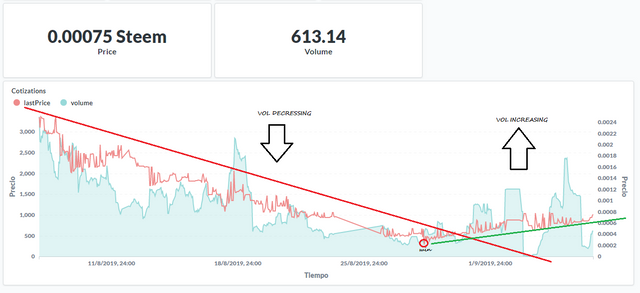 As you can see, the volume has been decreasing as the price dropped to reach the minimum on August 24. From then on, as the price increases, the volume increases. This means the surrender of the sellers and that the upward trend seems to be imposed, at least for the moment.
What do you think, do you think I can be right?