Pakistani spinner Kashif Bhatti will be able to out Steve smith
spinner kashif bhatti, who joined pakistan cricket team for the first time, has set his eyes on australian wicketkeeper steve smith wicket in australia. Sseaking to an open media session in karachi before departing for australia, kashif bhatti said that whenever the opportunity arose, he would try to play positive cricket and contribute to the team while staying on the fundamentals. steve smith is one of australia leading batsmen and he is keen to get his wicket. It took a long time to get his attention but he says that despite the delay he was never disappointed.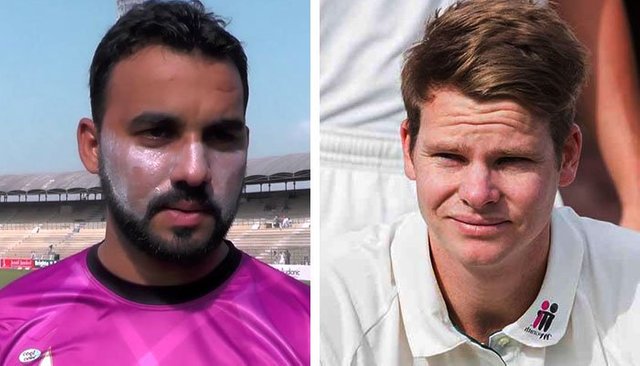 src
kashif bhati good spiner bolwer pakistan team chance kashif bhati and good record first class cricket match.today match kashif bhatai play match pakistan vs aus.