CRISTIANO RONALDO INVITE LIONEL MESSI TO DINNER
Lionel Messi and Cristiano Ronaldo sat beside each other at the UEFA champions league draw, where Cristiano Ronaldo said he want both him and Lionel Messi to have dinner together in the future.
---
Cristiano Ronaldo and Lionel Messi are known as the greatest players of all time, these two players played on the same pitch as rival in EL Classico and the both have five Ballons d'Or each.
---
Cristiano Ronaldo wish both of them could be friends after their football carrier as a player. Messi and Ronaldo were interviewed after the finishing of UEFA champions league draw in Monaco. Ronaldo said this have never happened in football history for two guys should rule and be on the same page for past fifteen years. He said he will be very happy if they can be friend in future.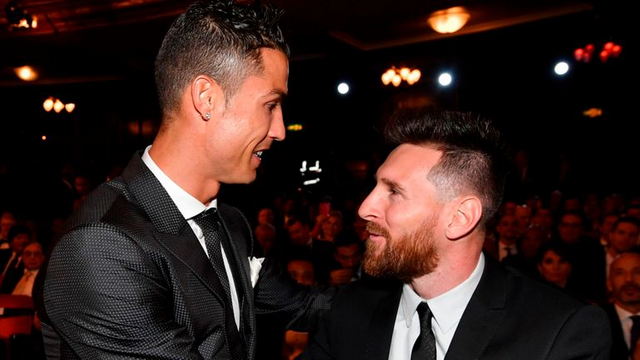 image source