LIONEL MESSI WAS BAN FOR THREE MONTH
Did #Lionel-Messi deserve this. We confirmed that #Lionel-Messi has been ban from country international football match for the next three months. It was said he accused the #Copa-America football association for corruption. And also, he was given fine of $50,000. He was given seven days to appeal for the decision.
---
#Lionel-Messi the #Argentina attacker also their captain was given red card in the #Copa-America competition which they were playing #Chile in the third place of the tournament and win #Chile 2-1. #Lionel-Messi said the match between #Brazil vs #Argentina was fixed for #Brazil, after they were defeated by #Brazil in the #Semi-Final of the competition. That's what got him ban.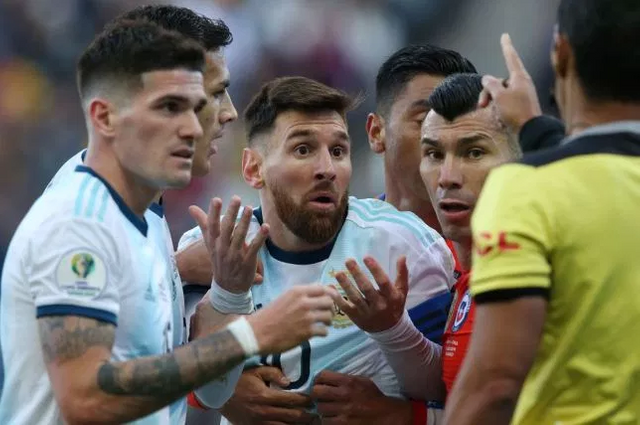 image source