Spotlight Social Challenge - Join in for a Chance to Win Three Delegation Prizes!
Anyone Can Participate!
Spotlight Social Challenge
Hi there! Follow the rules and you could win a bunch of steem power delegation!
Start by following us on Steemit! https://www.steemit.com/@spotlight/
The goal of this contest is to promote fantastic projects & posts from the STEEM blockchain to real people on Social Media! Make a post or repost to social media every day for the duration of the challenge and you could win!
Choose One:
-- --
Post Once a Day. Create a discussion relating to using or joining Steemit.com, @Spotlight Challenges or Utopian.io and invite friends or followers to voice their opinions.
Post or Repost to Facebook, Twitter, Gitter, Telegram, BitcoinTalk, or Reddit.
---
Rules
Your Post / Repost must be able to reach atleast 300 followers/friends
Your Post / Repost must contain 50+ words to introduce the topic.
Post or Repost Only Once Per Day
Social Accounts must be at least 6 months old
All posts / discussions must be mainly or entirely in English
Comment to Below to Show All Work (incl. Proof of Account Age, Source, Reach & Reasoning etc)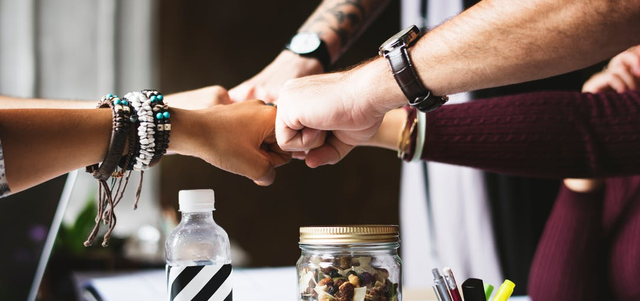 How it works
Create a Comment Below with
Proof of Work: A Screenshot with your Social Media Post / Repost
Post Your Source: If posted on a social media group or page, link to your post so people can comment on it!
Reach & Reasoning: Post the number of friends/followers you're posting to and why you believe this social media group is a good community to repost to.
Update your Comment Often with Updates regarding your Social Media Outreach, and to claim any points your entry deserves.
Claim Your Points
+2 Points for 50+ Word Introduction
+4 Points per Post or Repost
+5 Points to On-board a New Member to Steemit or Utopian
+1 Point for Following @Adsactly
+1 Point for Following @Spotlight
Post all Work & Proof as text/photo replies to your original entry comment - Requires Moderator Approval.
Prizes
1st Place Winner 2000 SP (2 Weeks)
2nd Place Winner 500 SP (2 Weeks)
3rd Place Winner 500 SP (2 Weeks)
Together we can tell the world about these fantastic projects.