Our new Website and community channels are live!
Hello Everyone! We got a small update for you. Our new website is up and running and we have prepared many social media channels for our community. You can find our new website at spotshot.io. To stay up to date please register for our newsletter at the bottom of our page or join our community channels.

We have prepared channels on Discord, Instagram, Facebook, LinkedIn, Medium, Reddit, Steemit, Telegram(Chat), Telegram(ANN), Twitter and YouTube! Please join the channels you prefer!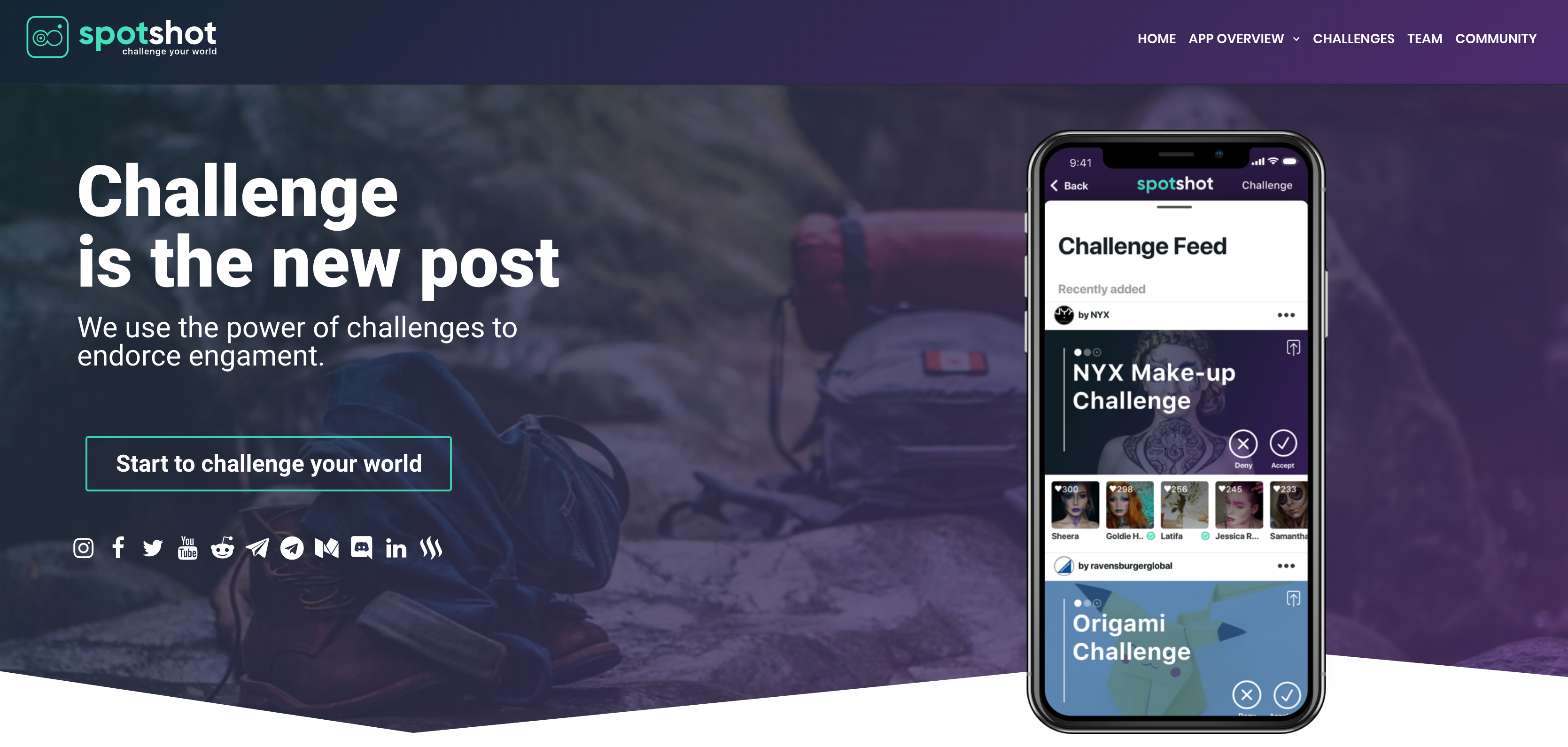 Our new website was designed by our Lead Designer Jakob and I think he did a great job! There are more segments and features coming soon. As Salim has said in our previous post we are creating an app for challenges. In the app overview section of the website you will find some insights as to how the app works. We would love to get some feedback from you. You can either comment here on Steemit or write us an e-mail at [email protected]
I would love to hear from you,
Mersad
CEO @ SpotShot