Where have the ruthless Reds gone?
In time past the red devils have been known for their brutal way of play where they scored with no mercy on the lead if Sir Alex Ferguson. The story have changed over time and it's been long we saw a 5+ goal from the reds.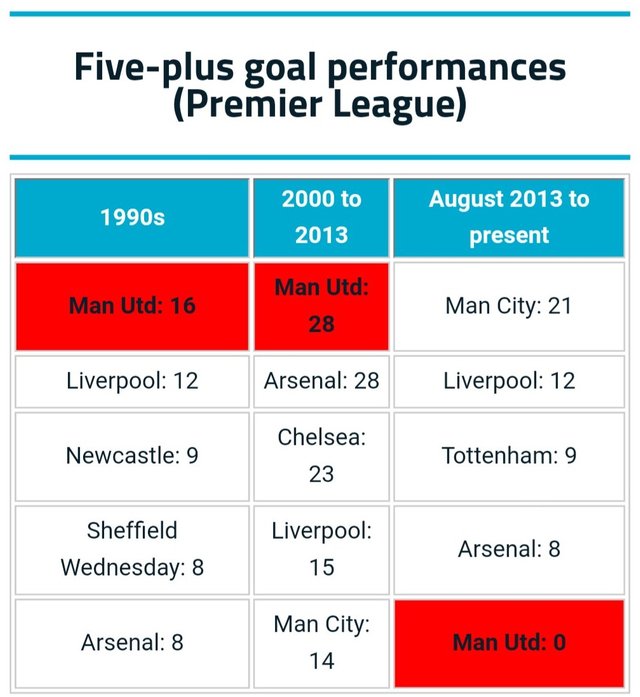 The Red Devils would rip teams to shreds in the Sir Alex Ferguson era, although it's been years since they had the same ruthlessness in front of goal. - goals
We remember when united brushed off Ipswich 9-0, and shatter Nottingham Forest at away from home with eight goals, but today United have now gone five-and-a-half years without 5-and-above goal in a Premier League game. Within this period of 5+ years Manchester City have done it 21 times, followed by Liverpool in second place scoring 5-and-above goals in 12 premier league games followed by Tottenham who have done that in 9, Arsenal 8 and Chelsae in fifth place with 7 5-and-above wins . Sergio Aguero, by himself, has done it more recently than United have, scoring five goals in 20 minutes of play against Newcastle in 2015.