Do you smell the smoke? I am on fire!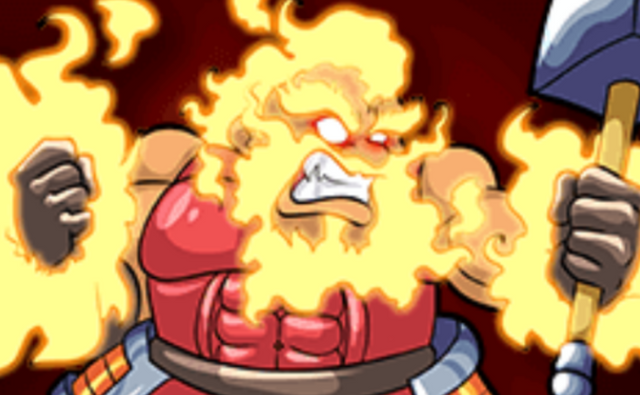 I spent my Christmas gift money on some new @splinterland packs. I used both gold and legendary potions when I opened my packs. I got some gold and legendary cards but nothing big. I still had some potions leftover some for one last quest and some for my end of season reward cards. The last quest for the season was a no neutral card quest, and these quest are easy if I remember to do them. This is how my brain works, no neutral cards, no neutral cards, no neutral cards.... Oh hey I have room for a chicken and battle. After finishing my quest for the day, I had six cards to open. Lately, I 've been striking out getting gold or legendary cards in my quests. With the mixed results using potions I was getting frustrated opening quest cards and striking out, I will give it one last shot. I start to open the cards, starting at the bottom right.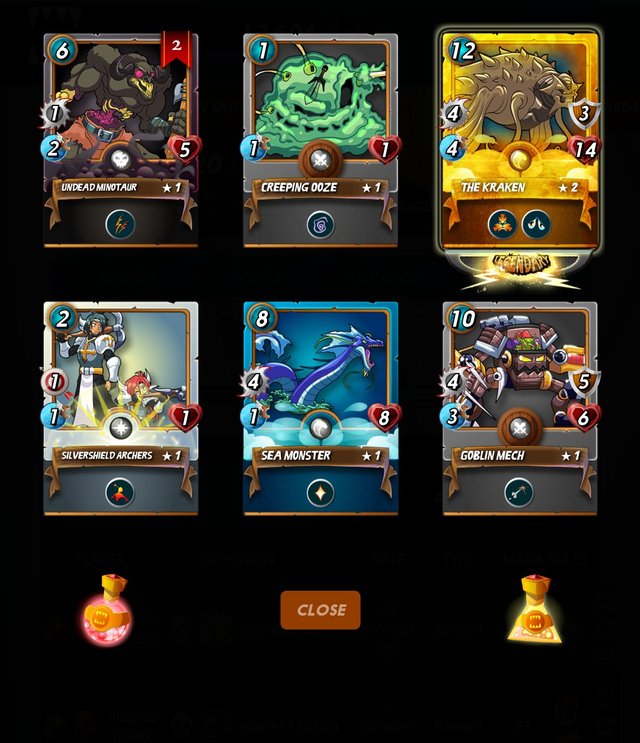 I was not happy with the potions after opening the first five cards. I didn't even get a new reward card. The last card I click on was the top right card. It began to shake, all negative thoughts about this game were gone. I was so excited to see The Kraken card. After calming down, I realized it had turned gold! I was ecstatic. It had been a while since I opened a good gold reward card.
I decided to throw this card up for sale on the market. I love the water splinter, and I would like to keep the card, but I have been hodl-ing 99% of my cards since day one. If I don't take a little profit, I will have wasted one of the best parts of this game. Hodl for life. The FOMO is real, lol!
To top off the day, I saw @clove71 posted about the airdrop release today. I checked to see if I possibly have any luck left. When you're hot, you are hot. 💥🔥🔥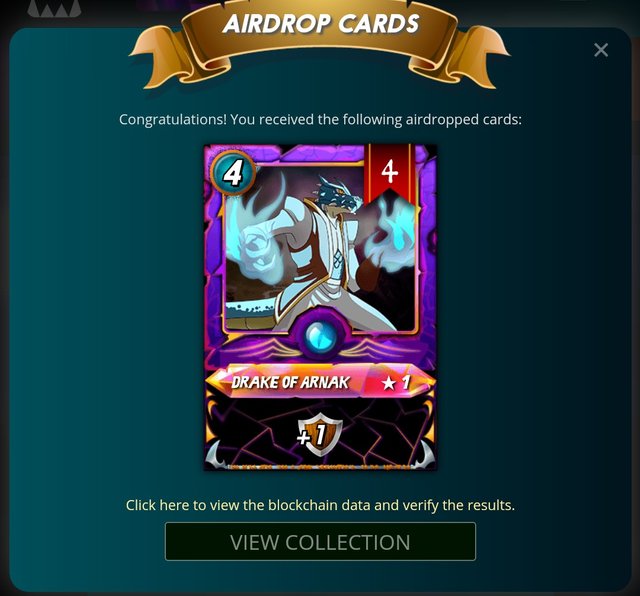 Man, I love this game. When you think you will never get a good card again, you get a card to shake you back.
If you are interested in the game please use my referral link to join.
https://splinterlands.io?ref=alaqrab
---

---
SoCalSteemit is building and supporting the Steemit community of Southern California. If you are from SoCal and are into creating quality content here on STEEM, we'd love for you to follow us @SoCalSteemit and join our group on Discord

---
Would you like to learn more about cryptocurrencies and earn free Bitcoin? Use this referral to start an easy to use Bitcoin wallet and earn Bitcoin. I share my referral rewards back for being active.Thanks.
---

https://steemmonsters.com?ref=alaqrab