Seasons rewards... legendary gold foil ruler of the seas
I finished the season at Gold I. My first time there... I did upgrade my whole deck mid season to level 5 summoners and all my commons as well. I like all the new abilities I unlocked. I think I can hit diamomd this season with this deck. At the end of the season I opened my cards and this is what I got.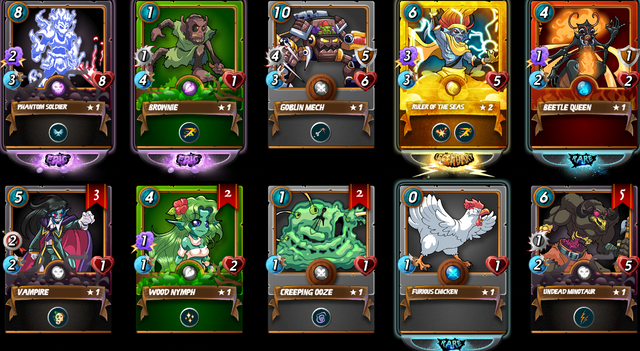 Bam there is was a gold foil ruler of the seas. The card is currently going for $110 on the market; I thought that was an awesome reward. I got a chicken too. I was pleased I got a chicken and naga windmaster too.