Daily Quest Reward: Diamond II
Your quest, should you choose to accept not reject it:
Win 1 tournament battle with any splinter.
With only a few minutes remaining until the Champions league tournament, I accepted the quest and entered the tournament. Then I reached Diamond II right before the tournament began...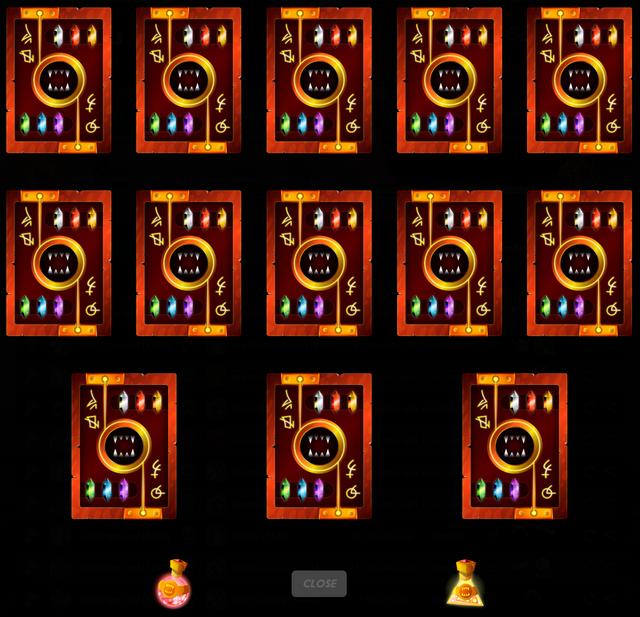 An auspicious beginning! I went into the tournament fully expecting to do well, and ... immediately lost my first two battles. Oops! Okay, what's next on the docket?
I signed up for the Gold tournament this evening, and this time I did much better. I got a bye in the qualifier round, and then won my first two rounds against @akomoajong and @stever82.
Finally I had a close match against @great-blue-heron, win, lose, lose, and knocked out. With the tournament concluded (at least for me), time to claim my quest rewards.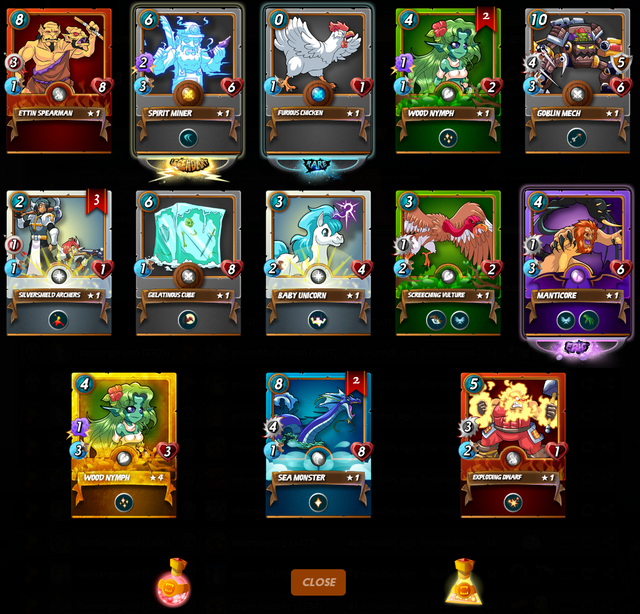 A new Legendary I haven't seen before, an Epic I'm trying to level, and a Gold Wood Nymph, plus assorted and sundry. This is a much better draw than I got earlier.
I messed up the images in my last post; big thank you to @welshstacker for catching my mistake.
---
---
Have you tried Geo-mining? Earn crypto for your mobile location data. https://coin.onelink.me/ePJg/b40cccb5