Champion III Attained - Again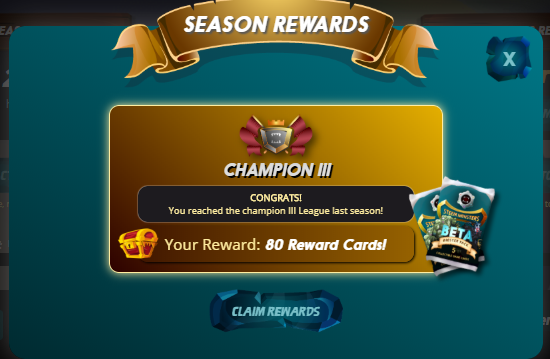 Another Season finished at Champion III. I feel like I'm stalled out there. At least there is something like consistency now.
My heart isn't really in this game anymore. I've been playing sporadically, enough to get rewards somewhat infrequently, barely climbing the ladder to my season rewards.

I have been selling off more cards lately, including listing the cards that I regularly use (although at a bit more premium to current market). If I end up selling everything, I won't be too upset. In the meantime, I will keep upgrading the cards I use that aren't maxed out yet.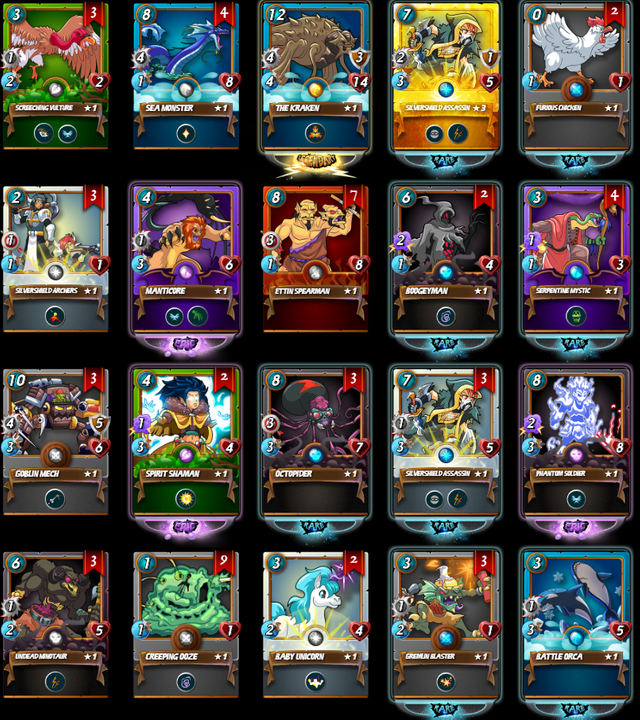 Rare Gold Foil is a bit better than my typical results. Nice to see a Legendary in the mix. For the number of cards, 1 Legendary is about average.

Last row is all commons, with some massive stacks!

All told, that's a decent return on the season. About $6 at the bid, and $20 to $30 on Market and List.
---
Have you tried Geo-mining? Earn crypto for your mobile location data.
https://coin.onelink.me/ePJg/b40cccb5
(Comment here after signing up and I will sponsor you for Steem Basic Income when you sign up and again every time I get paid by Coin app)